Brocade option backdating dismissal denied
Path cleared for more indictments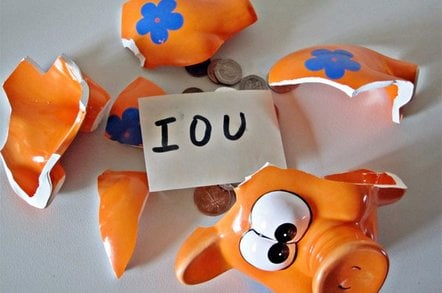 A judge has denied a motion to dismiss charges against two former Brocade Communications executives indicted for backdating stock option grants.
The ruling gives the green light for the government to pursue future cases of executives profiting from backdated options. More than 150 companies have begun internal investigations or are being investigated for stock option grant fraud.
Former Brocade Chief Executive Greg Reyes and former HR Veep Stephanie Jensen hoped to dismiss seven of the 12 criminal counts against them on the grounds that they were "permeated by an invalid theory of honest services fraud."
U.S. District Judge for the Northern District of California Charles R. Breyer refused to dismiss the charges last Friday, stating that even under the defendants preferred interpretation of honest services fraud, the charges fall within it.
Brocade, a software and Fibre Channel storage switch maker in San Jose, was founded in the late '90s during bubble-blowing, glory days for stock option grants to new employees in Silicon Valley was a common practice.
"While the Defendants' arguments about the actual nature of the alleged backdating scheme may constitute a valid theory of defense in a trial — an issue that the Court declines to address here," Breyer wrote in his 12-page ruling, "these arguments do not require the dismissal of any of the criminal counts contained in the indictment." ®
Sponsored: Minds Mastering Machines - Call for papers now open