TPC debuts brokerage benchmark
Engineers gear up for optimization frenzy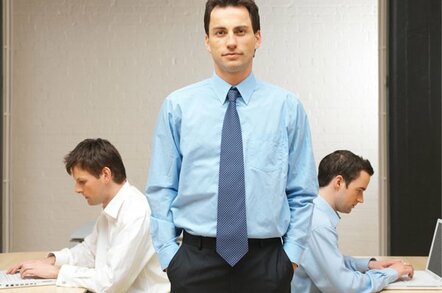 The Transaction Processing Performance Council (TPC) has announced a new set of benchmarks to measure the speed of servers.
The TPC has various tests for evaluating different servers and the software they run. TPC-E is the "much anticipated successor" to TPC-C which is used for comparing online transaction processing. The measurement can be used to test various server architectures.
Dell's PowerEdge machines and HP's Proliant boxes dominate the top ten using the old measurements.
The old test - TPC-C - ran a pretend ecommerce environment with users querying a database, checking order status and checking inventory levels in a warehouse.
The new benchmark mimics a brokerage firm. It includes customers trading and making account queries while the broking firm interacts with financial markets to execute orders and updates customer accounts. Ten different transactions are included in the test and results broken down to give a price-performance figure.
The introduction of a new benchmark is bound to reinvigorate enterprise software and server vendors. For years the innovation reflected in their product strategies has been matched only by the ingenuity they have shown in gaming the TPC's benchmarks, and selectively quoting results in their marketing materials.
Read the release here or go to TPC's website here.®
Sponsored: Minds Mastering Machines - Call for papers now open