Microsoft goes a bundle with Lenovo PCs
The force feeding continues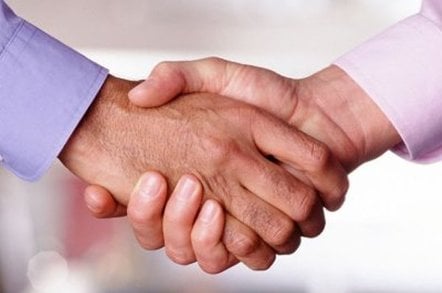 Microsoft's flagging search engine is getting a boost, thanks to an agreement that will make Live.com the default service on PCs sold by Lenovo. The pact, which will also see machines outfitted with the Live toolbar, is the latest to be forged in an ongoing campaign to clutter new machines with software that users are often better without.
By dint of the dominance of Windows, Microsoft long enjoyed an easy ride in getting its software and services bundled on new PCs. That began to change early last year when Dell, long the truest and bluest of true-blue Microsoft allies, dumped MSN so it could take up with the sexier Google and its Google toolbar (stories here and here).
Not to be left out of the gunkfest, several other search engines have partnered with PC makers. Late last year, Yahoo! seduced Acer, the No. 4 PC maker, into making the portal the default search engine on Acer PCs and also displaying Yahoo services the first time customers turned on their machines. Shortly thereafter, Hewlett-Packard agreed to install Yahoo!'s tool bar on the computers it sells.
Google has also copped a deal with Adobe to push the Google toolbar on Shockwave users. (Adobe has long had a deal with Yahoo! to include a custom-built version of the portal's tool bar distributed with the Acrobat Reader.) Whew, this recap is proving exhausting.
Live.com lags far behind Google and Yahoo in search. Lenovo is the No. 3 PC maker.
While force-feeding the software equivalent of junk food on users who may want only simple word processing, email and light browsing may seem like shoddy treatment of customers, the temptation proves too much for PC makers and search providers to resist. Researchers say PC customers are most likely to sign up for new services the first time a PC is turned on. Additionally, relatively few customers change default settings on their PCs.
For OEMs there are handsome profits to be gained from loading down their machines with toolbars, antivirus software and other programs. ®
Sponsored: Minds Mastering Machines - Call for papers now open