Charges dropped against former HP chairman
Charges to be dropped against three others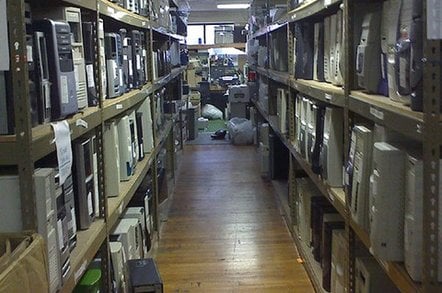 A California state judge has dropped all criminal charges against former Hewlett-Packard Chairman Patricia Dunn and paved the way to clearing three others caught up in the spying scandal, which was initiated to discover the source of leaks to the media.
In October, the four were charged with four felony counts each for participating in scheme to impersonate reporters and board members to obtain their phone records. Each count carried a maximum $1,000 fine and three years in prison. Prosecutors in January agreed to reduce charges to misdemeanors if the defendants agreed to plead guilty.
"This is a vindication of Patty Dunn in every sense of the word," said her lawyer, James Brosnahan, according to the Associated Press. "It shows what she's maintained throughout: that she's innocent of these charges." Federal prosecutors continue to probe HP's controversial investigation.
Three other defendants - former HP ethics chief Kevin Hunsaker, and private investigators Ronald DeLia and Matthew DePant - pleaded no contest, but the judge didn't immediately accept the pleas. He said the charges would be dropped later this year if the men completed 96 hours of community service and paid restitution.
State charges against fifth defendant, private investigator Bryan Wagner, were also dropped after he agreed to plead guilty to federal charges and testify for prosecutors.
Following board leaks to the Wall Street Journal, News.com and others, Dunn initiated an investigation to discover the publications' sources. Among the tactics was the hiring of private detectives who obtained journalists' phone recorders by falsely claiming to be the reporters. Investigators also trailed some reporters, including during a family trip to Disney Land.
From the outset, Dunn said she was innocent of the fraud charges and had remained unaware of the methods used in outing the leaker. Shortly after the scandal broke, Dunn disclosed she was being treated for ovarian cancer.
The scandal proved too tarnishing to HP once squeaky-clean image, leading to the resignation of Dunn and several other high-ranking officials. ®
Statement by Patricia Dunn's lawyers
James Brosnahan of Morrison & Foerster, lead counsel for former Hewlett-Packard Chairman Patricia Dunn, today announced that all charges against Ms. Dunn have been dismissed by the judge.

"We have maintained from the beginning that Pattie Dunn was innocent and thus vigorously fought the charges against her. Today, the judge dismissed the case. Ms. Dunn did not plead to anything. This is the right result," stated Mr. Brosnahan.

"We had numerous discussions with the California Attorney General's office and appreciate very much that the administration of the new Attorney General decided to allow the judge to dismiss the case against Pattie Dunn," he added.

Ms. Dunn stated, "I am pleased that this matter has been resolved fairly, and want to express my deep gratitude to my husband and family, who never lost faith in me throughout this ordeal. I have been strengthened by wonderful support during this difficult time -- both from my dear friends and from people I have never met. I have always had faith that the truth would win out and justice would be served -- and it has been."
Sponsored: Minds Mastering Machines - Call for papers now open