UK banks leaving customer info on the pavement
Told to clean up their act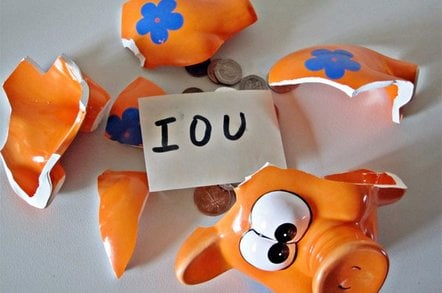 The Information Commissioner has told 11 UK banks to stop dumping customers' statements in bins on the pavement outside branches.
Consumer advocates complained to the Information Commissioners Office (ICO) that identity thieves might be rifling through the rubbish bags for people's personal details.
While a spokeswoman for the ICO said she was not aware of any recorded cases of false identities being constructed from scraps found outside high street banks, Scams Direct, BBC Watchdog, and the Sunday Mail all filed official complaints about the practice with the ICO.
On investigation, the ICO found that the banks were indeed leaving their rubbish on the pavement for the dustman, and told them to pack it in.
In written statements, the head honchos of 11 high street banks published signed promises to buck their ideas up.
HBOS chief executive Ian Hornby said in his statement that personal customer information had been found in bins outside its branches in Manchester, Fareham, and Bristol.
"This personal information consisted of five paying-in envelopes containing the names of customers from the Manchester Branch, two cut-up Halifax Visa/debit cards from the Fareham branch, and papers from the Manchester branch which included a PIN number to a customer's account," he said.
The statement did not say from what tonnage of rubbish the handful of incriminating evidence had been drawn.
However, even after the Information Commissioner had followed up the complaints, HBOS still failed to clean up its act. The ICO's bin detectives found more personal details in an HBOS bin bag outside its branch in Oldham.
The banks said they would now store their retail rubbish in lockable bins. ®
Sponsored: Minds Mastering Machines - Call for papers now open