Ten reasons why you should buy a PlayStation 3
£450 well spent?
6. It's a good-value Blu-ray player
This is an old argument, but that doesn't make it wrong. When most Blu-ray players cost more than a PS3, you can convince yourself you're getting a bargain. Mainly because you are. Well, assuming you've already convinced yourself that re-buying all the films you already re-bought on DVD is the way forward, of course.
7. SingStar and online content
Whether you croon like Sinatra or honk like a mid-clubbing seal pup, SingStar is a powerful argument for the PS3's potential. Think downloadable content - in this case, new songs to import and then sing along to. This sort of stuff isn't unique to the PS3 of course - the Xbox 360 is just as capable of it. But SingStar suggests Sony's approach looks like being a major feather in the PS3's bow.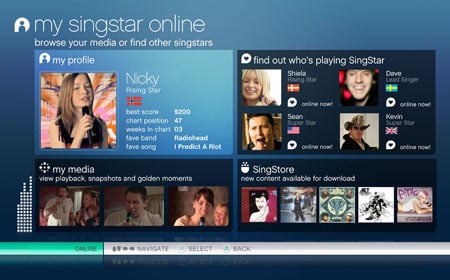 8. The PS3 controller might get its rumble back
The PS3 Sixaxis controller does have motion-sensing technology inside, but it doesn't have a rumble function. Sony blames the situation on technical reasons, cynics suggest the company's lawsuit with vibration firm Immersion is the real reason. If so, the fact that the two companies recently settled their case and said they plan to work together on "future PlayStation products" could see a revamped, rumbly Sixaxis.
9. Your old PS2 games will work on it - almost
A reason to shun the PS3 is the understandable concern over whether it'll run existing PS2 games, especially since news broke that Sony wasn't including the Emotion Engine in the European PS3. So what's the actual state of affairs? According to Sony, more than 1,000 PS2 games will work on PS3 at launch here, and the company plans to set up a website telling gamers exactly which ones they'll be. Again, this isn't a reason to buy a PS3, but if you've taken the plunge, you'll turn it into a positive.
10. Resistance: Fall of Man
The other essential PS3 launch title. Is it sci-fi? Alternate history? Alternate historical sci-fi? Who cares, there's loads of shooting in it... R:FoM is a first-person shooter with a bunch of ace multiplayer modes - which in the age of Halo and Gears of War is an essential game for PS3 to have, especially if you're turning your back on those Microsoft exclusives to jump into Sony's next-gen boat. Here's a video of it in action.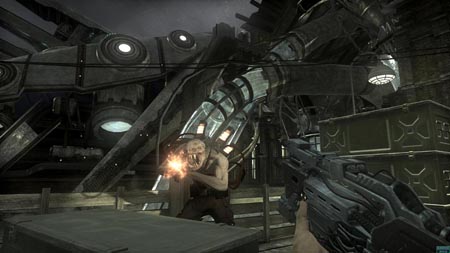 Sponsored: Minds Mastering Machines - Call for papers now open