i-mate SPL Windows mobile phone
It ain't heavy... in fact, it's rather lightweight
Information such as Contacts are displayed exactly as they were saved in Outlook. That compares much better than something like the XTNDConnect sync software that comes with Sony Ericsson phones. In that case, even a lot of tweaking often fails to bring the desired results, with addresses being missed off, shortened names being displayed or calendar entries being clipped at one month ahead.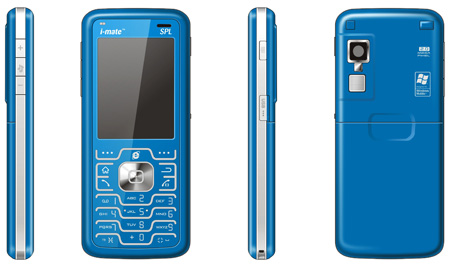 Communications are extended with the use of MSN Messenger, but it's the ability to sync with a Microsoft Exchange Server for better email functionality that makes the true business case. Some corporate functions also benefit the consumer experience. Being able to set up nine standard text messages works really well for everyday use and you may never have to write "Running late, see you in 20 mins" ever again.
The SPL's battery life is also a huge improvement over early smart-phone models. Excessive use of email functions, diary management or note taking would have taken its toll in the past, even before a voice call was made. Some models would only deliver just over a day's battery life before needing a refresh, which would make them unusable by today's standards. However, it took two and a half days of moderate call usage and full on twiddling with the SPL's various functions before the handset started to flash battery warnings. Recharging takes place using the usual mains adaptor or through the USB connection.
Sponsored: Minds Mastering Machines - Call for papers now open