How to Save Internet Radio
Start transmission...
Opinion Consumers and webcasters are outraged at the license fees that the Copyright Royalty Board (the CRB) has determined will be charged under the webcasting statutory license in the United States. Everyone except spokespeople for the record labels expect that these fees will drive nearly all independent webcasters out of business.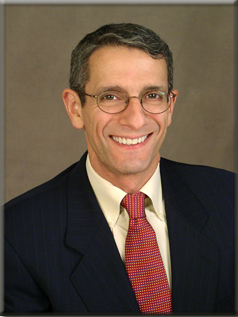 But inhibiting the growth of webcasting was the goal from the outset, with passage of the anti-webcasting provisions of the DMCA. The impossibly burdensome music use reporting requirements and now these grossly unreasonably statutory license fees are part and parcel of the over all effort to put an end to webcasting.
Websites have been set up through which consumers can send letters of complaint directly to their Congressional representatives, or sign petitions seeking Congressional action to correct this obvious wrong. I support these efforts. However, I fear that while they may result in some lowering of license fees for webcasters, they will not save Internet radio.
The record labels are going to out-maneuver independent webcasters once again.
To begin with, Sound Exchange (the record industry organization that administers the webcasting statutory license) will urge Congress not to disrupt the statutory scheme. It will say that the CRB's decision followed a full and fair hearing at which the webcasting community was ably represented. Besides, Sound Exchange will note, webcasters who believe that the statutory license fees are too high are free to seek licenses directly from the record labels. The RIAA will then announce that its members are ready and willing to issue direct licenses to webcasters at fees significantly lower than those set by the CRB.
However, in exchange for direct licenses at reduced fees, the record labels will demand certain non-financial concessions from webcasters. These will include, for example, that webcasters not stream music as MP3 files or in any other file format that cannot be configured to prevent unauthorized downloading of the music being transmitted. Webcasters will also likely be required to employ filtering and other DRM technologies.
In addition, all of the content restrictions and programming limitations imposed on webcasters under the statutory license will be imposed as well on those webcasters who seek direct licenses. They will not be permitted to offer interactive programming by which consumers can request that particular recordings be transmitted; will not be permitted to offer programming dedicated to particular artists, or even containing more than a few songs by the same artist or from the same recording; will not be permitted to make prior announcements of the recordings they will stream; and will not be permitted to offer archived programs shorter than five hours duration.
This interference in the programming decisions of webcasters has no counterpart in the music industry's relationship with non-digital program services. It diminishes webcasting unnecessarily, rendering it less compelling in many ways than ordinary broadcast radio. This is not Internet radio as anyone other than the record labels wants it to be.
Nevertheless, in light of continuing close Congressional scrutiny of the matter, it will be difficult for webcasters to refuse these terms and conditions especially when they are offered as the quid pro quo for lower webcasting license fees.
The music industry's concern about webcasting has nothing to do with license fees. Rather, the industry fears that webcasting allows consumers to make unauthorized digital copies of recordings as they are being streamed. In other words, the music industry is concerned that webcasting threatens the label's traditional sales based revenue model; and because the industry has no alternative business model in mind, it must seek to suppress the growth of webcasting to the greatest extent possible.
What's really needed is an alternative to this sales based revenue model; one under which Internet radio can flourish without restriction.
Transmission rights
I recently published a White Paper (available here [PDF, 400kb]) in which I propose such an alternative. This is a comprehensive approach to rights licensing and rights management that does not depend on the efficacy of digital rights management (DRM) technology for its success; a solution that simultaneously protects the integrity of copyright, promotes technological innovation, facilitates the growth of all manner of digital audio services, and meets consumer demand.
Specifically, I suggest that the rights of songwriters, music publishers, recording artists and record labels in their respective musical works and sound recordings should be aggregated so as to create a single right for digital transmissions of recorded music. The digital transmission right would be a new right, not an additional right. It would replace the parties' existing reproduction, public performance and distribution rights (and, in those territories where it applies, the communication right).
Ownership of the digital transmission right in individual recordings would be held jointly by the songwriters, music publishers, recording artists and record labels who contribute to the recording. Each rights holder would have authority to grant non-exclusive licenses for digital transmissions of those recordings on any terms they and their licensees find to be mutually acceptable. The only limitation on this authority would be the obligation to account to co-owners pursuant to whatever arrangements they make among themselves for the division of royalties earned from this newly-established right.
Sponsored: Minds Mastering Machines - Call for papers now open