Oracle opens arms to TopLink developers
Take my services, please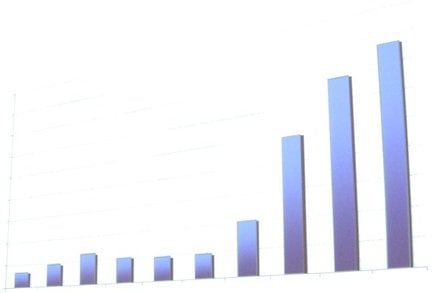 EclipseCon Oracle has issued a fresh chapter in its quixotic open source strategy by fully opening a key piece of its Java application server and database technology.
Oracle is releasing code for its object-relational TopLink software while also proposing the creation of an Eclipse Foundation TopLink project, the Eclipse Persistence Platform.
The project should enhance functionality of Java and database tools built on Eclipse. Additionally, Oracle has upgraded its Eclipse membership to board member status, having lurked as a founding member and plug-in provider.
Eclipse welcomed Oracle's donation, while Oracle painted open sourcing TopLink as proof of its efforts to initiate, support and lead open source innovation.
Eclipse executive director Mike Milinkovich told The Register: "The fact they are bringing [TopLink] to Eclipse, and making the stack of OSGi enabled infrastructure that Eclipse is building is important, because we still have work to do in changing the perception of Eclipse as 'just' a Java IDE."
The offer, though, comes five years after Oracle took ownership of TopLink from WebGain, and is being made in the midst of an open source strategy that - at best - may be termed ad-hoc, and - at worst - as hostile to rivals. While Oracle has generously supported Linux on its database, the giant has - without good explanation - snatched the Innobase storage engine from under database rival MySQL, while last October launching low-priced support calculated to hurt Red Hat.
The thinking on TopLink seems to be geared towards taking Oracle's technology into new markets by engaging with open source developers.
The TopLink technology simplifies storage of Java objects and Enterprise Java Beans (EJBs) in a relational database. TopLink is mature and reliable code that simplifies development of applications with Java application servers and databases.
Oracle released core object relational mapping code to the community 18 months ago, which has been adopted as the EJB 3.0 persistence API. Tuesday's announcement means Oracle is opening the remainder of TopLink, specifically for Object-XML mapping (OXM) and technology for exposing a database as a web service.
Oracle hopes the community will drive mapping in to areas where either an object model or XML schema is absent, or where developers want to map objects to multiple schema without the need to re-write mapping for different vendors. In short: TopLink is being released for the web services crowd.
Vice president of software development for Oracle's Fusion middleware group Dennis Leung told El Reg: "By open sourcing OXM technology, we can make a good product better by having a lot of people using it in places we hadn't thought of ourselves."
As with all good platform-vendor open source plays, opening the code should be expected to drive business growth. When customers using the free, open source version of TopLink hit inevitable scalability and support problems, Oracle will surely hope they adopt paid Oracle support and also the official TopLink product, currently charged at $5,000 per CPU with Oracle's application server.®
Sponsored: Minds Mastering Machines - Call for papers now open