Veritas digs out $30m to bury dotcom ghosts
Creative accounting, as well as resume writing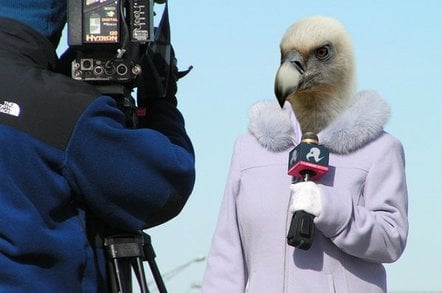 Veritas today put to bed an interminable accounting scandal dating back to the dotcom bubble, and the reign of its disgraced CFO Kenneth Lonchar.
The SEC said Veritas will dish out $30m to investors who were fiddled by the firm's shady numbers in the first half of the decade.
In May 2005 Veritas said it was ready to cough the sum to the SEC for a spot of mutual accounts fumbling with AOL. In the heady boom days of 2000, they cut a secret deal to illegally bump up each other's revenues by lying about purchases of software licences and advertising.
A spoksewoman for Veritas, a part of Symantec since 2005, said there had been a delay in handing over the cash because of a Changing of the Guard at the SEC. Symantec knew it had inherited a shaky accounts history and set aside the cash when it bought Veritas, though the new watchdogs wanted to re-examine the settlement their predecessors had made.
During its investigation into that dirty trick, the SEC also uncovered that Veritas had cooked the books from 2001 through 2003 to placate investors in the wake of the tech crash.
The shenanigans coincided with the tenure of Lonchar, who made a hasty exit late in 2002 when someone blew the whistle on his creative resume writing. He had claimed falsely to have an MBA. from Stanford ®
Sponsored: Minds Mastering Machines - Call for papers now open