Packeteer gets wide with WAN accelerators
Supports bigger data pipes, and laptops too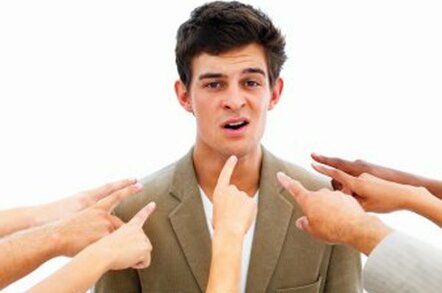 Packeteer is extending its WAN acceleration range this week, with new systems at each end of the spectrum. The biggest is a box capable of optimising a 622 Mbit/s OC12 link, and aimed at linking primary and backup data centres. The other extreme is a software client for a desktop or laptop PC.
The SkyX Accelerator 750-622 is a software upgrade to the company's most powerful data centre system, quadrupling its capacity from 155 Mbit/s OC3. The box uses a variety of optimisation techniques to accelerate network throughput and reduce latency, and lists for around £30,700 ($60,000) new.
"When you have two data centres syncing things, even moderate latency of 20ms - and satellite latency is 600ms - causes strain on TCP," said Mark Urban, head Packeteer marketeer. He said WAN latency of 25ms can limit a key backup or replication app to just three per cent of the 622 Mbit/s that ought to be available to it.
The SkyX 750 is not the fastest box around - Riverbed and Silver Peak both claim top speeds of 800 Mbit/s, although all three can deliver their maximum WAN throughput only if additional features such as data compression are turned off - but Urban claimed that Packeteer scores on "time-tested technology", as it has been around a lot longer than its rivals.
"There is also our ability to address a broad range of other problems, such as controlling recreational network traffic and transactional apps," he said. "Our mantra is 'every application at every location', from SoHo to data centre."
This is also where the software client comes in, he said - Packeteer has added its SkyX WAN acceleration technology to version 7 of the Mobiliti backup and file sync software for Windows that it acquired when it bought WAFS pioneer Tacit Networks.
"It's similar to something like Lotus Notes replication, but it's file shares and documents," Urban said. For example, it can cache shared files to your PC hard disk and make them available off-line.
Mobiliti v7 is not the first WAN acceleration software for PCs, but Packeteer claims it's the first integrated with remote backup software for PCs. Urban said it can support Windows file encryption, but added that the WAN acceleration feature also requires a SkyX box in the data centre. ®
Sponsored: Minds Mastering Machines - Call for papers now open