Cowon D2 premium digital media player
Pretty, practical and pricey
Review Time was when Asian digital media players scored highly for the range of features they offered but rated dismally when it came to their looks. Cheap-looking silver-painted plastic, too many buttons, crude on-screen graphics - it's no wonder the iPod's clean lines and simple UI took off...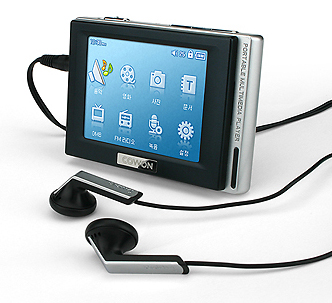 Times have changed, and the players coming out of the Far East these days are far more likely to turn heads than tummies. Take Cowon's latest baby, the D2. Here is a device that shows its manufacturer has taken the hint: it's a stunner. The player's built around a 2.5in, 320 x 240, 16m-colour display, bordered in matte black plastic. Sandwiched between the black back panel is a silver section with all the controls: power/hold key, menu button and volume keys on top - between them there's a microphone.
On the left-hand side sits the 3.5mm earphone socket and, beneath a cover, a mini USB port and the proprietary AC connector. The right-hand side extends beyond the black area to provide a slot for the plectrum-like triangular stylus. The D2's screen is touch-sensitive, but the UI's too elegant for thick Western fingers, hence the styus.
But it's more than that - plug the stylus into the slot and you've got a ready-made stand, angling the screen upwards for optimal on-desk viewing. Angle not quite right? Flip the stylus over and you have a different one: 50° or 70°, the choice is yours. The stylus fits into the slot even when its elastic lanyard is fitted - something that could easily have been overlooked.
Off the desk, the D2 fits comfortably in the palm of your hand. It's weighty enough to feel solid and well-built yet sufficiently light to be as portable as a compact music player should be.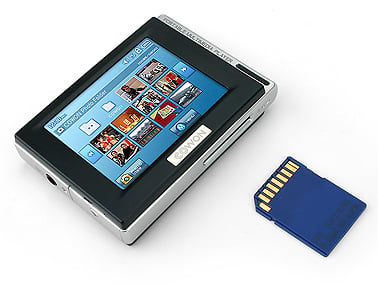 The D2 is a Flash-fitted player - the test unit had 2GB on board - though the only real limit on its capacity is the number of SD cards you can afford. The base of the unit has just such a memory card slot, and while it's not compatible with high-capacity SDHC cards, at least you can swap in and out 2GB cards to your heart's content.
Sponsored: Minds Mastering Machines - Call for papers now open