Busty eBayer deploys mammary display stand
'Lucy' goes for the soft sell
NSFW Thanks very much to reader Nick L for alerting us to a rather strange eBayer who has decided to deploy her not inconsiderable assets as a sort of mammary display stand. Try this "auction" for a Panasonic CD player front panel: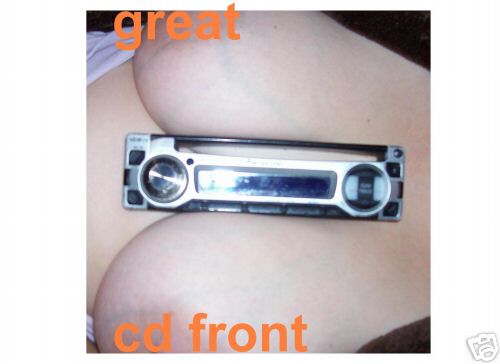 Actually, it's not an auction at all, but rather a jub-driven come-one to get you down to lucys big boobs showcase, where the young lady has decided to ditch the hardware altogether and let it all (ok, then, most of it) hang out.
The blurb explains: "hi.my name is lucy and iam here to show u my breasts please have a look and let me know what you think..." Apparently, Lucy does "pics on request", so we'll leave it to readers to imagine exactly what hardware might look best between her heaving bosoms. ®
Sponsored: RAID: End of an era?