Readers rate Nokia's free Smart2Go satnav app
Have your say
Ian Peters
Upon reading your story about the smart2go software, I downloaded it, and thought I'd give you a very quick first view.
It's not supported on my phone (N91 - latest firmware), but seeing as the N93 is also S60, I punted for it anyway. No problems during install. I'm roaming in the US at the mo, so rather than pay the extortionate roaming data charges (and there wasn't a friendly Wi-Fi nearby), I downloaded over the internet using MapLoader for my local area. Big ass file, took a while, but all good.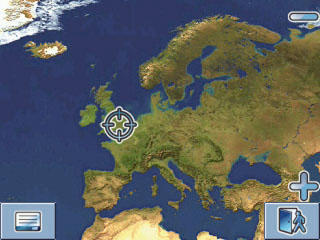 And it works. Soooooo nicely :) It's a bit slow at times, some of the text is a bit crappy, but navigation and location searches work fine. I haven't managed to download any premium content but will try when I've got Wi-Fi access. We'll see. It appears you can't download via a PC, rather annoyingly. Route-finding seems to work well, and the time estimates are okay tending to the optimistic.
Still, that's my first thoughts. I can't wait for the N95, for which (due to it's in-built GPS) this program may well be the killer app.
Michael Baxter
At first I thought, great if you have unlimited data on your mobile. I've used Route 66 (awful) and TomTom (great) on my N73 so it's nice to see a mapping program I don't have to spend £60-plus on.
I truly believe Nokia is the best handset designer. OK, its OSes are a bit dodgy but it pushes ahead with innovation, which shows in buckets with the N95, which craps on the iPhone from a great height. Nokia has done it again by understanding the "£5 for 2MBs" UK phone market by providing a program with Smart2Go called Maploader which lets you download the whole of the UK (90MB) to your phone so no need to down load on the fly. This transforms Smart2Go from a nice idea to something you can really use.
The interface on Smart to go is similar to Google maps - check out those bubbles! - and is smooth and quick. It's definitely worth buying a cheap secondhand N70 to try it out on.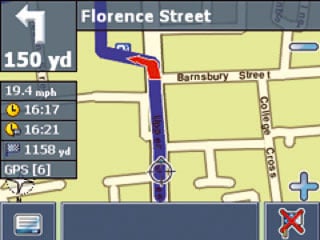 Lemuel Hydes
Well, it might be available to download, but it won't actually install - at least not on my N73 - as it claims to be incompatible, which is nice...
---
Thanks to all of you who submitted their reactions to Nokia's new app - send us your addresses and we'll get some Reg Hardware T-shirts out to you.
And don't forget, you can add your thoughts to any product review published in Reg Hardware by clicking on the Comments button.
Sponsored: Minds Mastering Machines - Call for papers now open