3GSM 2007: all the stories, all the goodies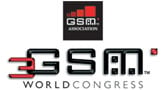 3GSM brought a bumper crop of handsets and hype to Barcelona. Here are all of Reg Hardware's 3GSM 2007 stories, brought together for your reading pleasure...
The Big Names
Nokia turns on N series TV phone
Nokia raves about new E-series phones
Motorola RIZR slider becomes 'fit-to-face' banana-phone
Moto's banana beats Nokia's brick
Motorola launches 3G Q smart phone
Samsung shows 'world's slimmest' handset
HTC slides in slide-out-keyboard communicators
HTC quietly launches classic-style PDA phone
RIM releases Pearl-esque BlackBerry 8800
The Others
Neonode announces 'iPhone Nano'-esque N2
Orange takes the cloak off Super SIM
Cameraphones focus on liquid lenses
Users turn their noses up at mobile TV
SanDisk readies 4GB MicroSD card
HP talks up voice-centric iPaq smart phone
The Pre-3GSM Hoopla
Samsung launches would-be iPhone beater
Sony Ericsson set to stun with wafer-thin Walkman phone
Sony Ericsson grows Cyber-shot phone line
LG cooks up updated Chocolate phone
LG shows Shine in Europe
Nintendo patents games console phone
Telecom Italia set to launch 'cellular book'
Sponsored: Application managers: What's keeping you up at night?