Kingston offers multi-format SD card pack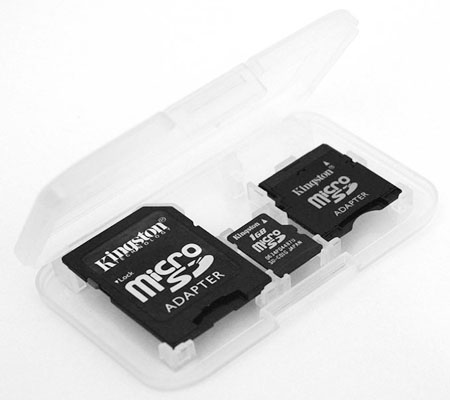 Kingston Technology has begun bundling its 1GB MicroSD card with a pair of adaptors that allow the card to slide smoothly into MiniSD and SD memory card slots, respectively. Handy that, if your phone uses MicroSD, but your camera and computer will only handle the other formats. That's Kingston's pitch, at any rate, and since it's asking a mere £12.50 for the product - and backing it with a lifetime warranty - who are we to argue?
Sponsored: RAID: End of an era?