TSMC threatens to conquer consumer electronics biz
Get big, get friendly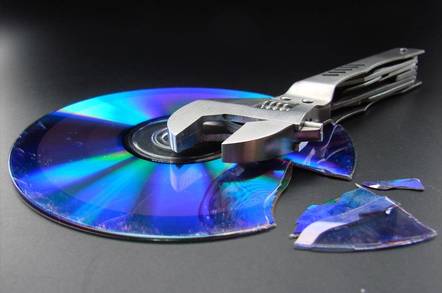 ISSCC TSMC, the world's biggest chip foundry, rather unsurprisingly thinks it can boost the fortunes of the semiconductor industry by making customers more dependent on the services of - chip foundries.
So said the company's founder Morris Chang today, in a speech at ISSCC (International Solid State Circuits Conference). His pitch revolved around the ways TSMC can create tighter bonds with its customers on the chip design, manufacturing and intellectual property fronts. Customers who fail to form such links with their foundry will fall behind their rivals, he warned.
"We believe that deeper, broader customer and foundry relations offer significant advantages," he said.
"The level of information flow...must go much further. And a high level of mutual trust must be reached for this engagement to be successful."
A self-serving, almost threatening agenda? Sure. But Chang insists that foundry health equals health for the semiconductor industry as a whole.
"The growth rate of the semiconductor industry has begun to slow down," he said. "We need to work together to get the growth of the semiconductor industry going again."
The only way to achieve such growth is by letting foundries manufacture integrated circuits for a wider audience.
Foundries currently account for 12 per cent of total IC (integrated circuit) revenue and 30 per cent of "impact revenue" - or the money generated from sales of finished products derived from foundry wafers. By 2010, Chang sees foundries taking 15 per cent of direct revenue and 40 per cent of impact revenue.
They will do this by expanding beyond core CMOS logic to grab more and more of the transistors used in cell phones, gaming consoles, LCD displays, MP3 players, cameras and the like. "Consumer electronics will be one of the significant future drivers," Chang said.
To meet demand from the consumer electronics crowd, foundries will need to share detailed information early on about the design, power, performance and cost expectations of the customer. In addition, the foundry and the customer will require more communication than in the past as products head to market due to the fiercely competitive nature of the consumer electronics field.
Companies that have the tightest relationships with foundries will enjoy the best service when they, for example, need to ramp production of their chips quickly. Similarly, customers will want to form close bonds with a foundry that can assure intellectual property protection even when it's producing devices from a wide variety of vendors.
"The ability to form such relationships with customers will be a key differentiator between foundry suppliers," Chang said.
His pitch felt like a warning to potential customers who have seen big rises in the cost of producing a device design and an equally large rise in the cost of building chip fabs. "This work isn't going to get cheaper, so you better pick a big, strong and competent partner" seemed to be Chang's basic message.
TSMC plans to keep customers happy by moving to so-called Giga-fabs, capable of pumping out 100,000 300mm wafers per month. These monster fabs will be able to keep up with demand from a broad set of customers and bring more business to the efficient foundry model.
"We believe it is possible to propel growth in the foundry segment and bolster overall IC growth," Chang said. ®
Sponsored: Minds Mastering Machines - Call for papers now open