My ERP supplier has been acquired - now what?
Jump ship or stay?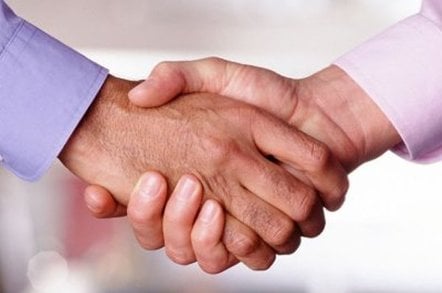 Given the recent abundance of mergers and acquisitions among the mid-market ERP vendors, IT directors managing an ERP system may feel uncertain about the future of their incumbent system. Yet it is critical to be able to assure the board the product won't disappear - or at least warn them if it's time to switch vendors.
The ERP mid-market is consolidating to create a few bigger players who have grown organically and by acquisition, alongside many smaller niche players who continue to fight alone. The bigger players include Microsoft with its Dynamics brand (covering the Axapta, Great Plains, Navision and Solomon systems through acquisition), Epicor (with acquisitions of CRS and Scala), and Infor (with more than 25 acquisitions in the last two years including Geac and SSA).
If you think your supplier is ripe for takeover, or if it has already been bought, you might be considering a change to another supplier - perhaps to bigger names such as Oracle or SAP. Both vendors are active in the space currently occupied by the mid-market vendors, and both companies are more likely to acquire and consolidate other vendor solutions than to be acquired.
However, there needs to be a clear benefit in changing systems or a clear risk associated with staying with the existing system, as rolling out a new ERP system is a major event. And today most ERP systems address most business needs in a very similar manner. It is often difficult to differentiate one from the other during the evaluation phase, so a lot of effort could be expended for little business benefit.
Before considering a move to a new ERP vendor, there are a couple of things to ask of your current situation and a few actions to take to evaluate the risks against the potential costs of jumping ship.
The first thing to realise is that if your ERP vendor is acquired, the new company really needs you. Customer retention is vital in mergers as customer maintenance fees provide a significant percentage of the income to the company.
Certainly, in talking with the acquisitive vendors Epicor, Infor and Microsoft, there is no doubt they are paying more than lip-service to keeping the existing product lines going and not "sunsetting" them. The current development model is not one of speedily creating new solutions and quickly getting them to market. It is more one of retaining customers and doing what the customers want with the product development dollars.
This is because the ERP market is mature. It is not the same as an evolving market where acquisitions are about knocking out a competitive product and approaching the customers of the acquired product with FUD (fear uncertainty and doubt) about the future of that product line in order to convince them to switch products.
So, expect customer service from your newly acquired ERP supplier to stay at the same level, or even improve as the new owner makes sure you stay with them. If customer service levels in areas such as support, training, or marketing drop, this is a warning sign that your community and/or product is not on the strategic radar.
Secondly, make sure you understand the plans for the product or products you are using. The counter-side to the vendor needing you is that an ERP solution is not easy to simply rip and replace, so to some extent you are a captive audience and it will not be easy to jump ship.
But the products you are using must still evolve at a pace that's compatible with your business requirements and adapt to new technologies. There must be a well-defined product roadmap and it is important you can see and influence the continued development plans. These plans may not be quite as extensive as those prior to acquisition but it is important the roadmaps are available to you and are honest.
In future planning, knowing what is going to be available with certainty is far better than being promised a lot of features that are never delivered. Two things the roadmap will help with are:
Making provision for some bespoke work to cover gaps. Although customisation is not usually welcomed by IT departments, it will be a less risky step than changing vendor.
Knowing if the gaps are likely to be critical to the ongoing running of your business and whether it is time to consider other solutions. Look for timely delivery against promises. Extensive slippage is a sign of messaging out-performing reality for your product line.
Thirdly, get involved with other customers. Attend user conferences and any relevant seminars that are on offer. This is not just to understand if there are any additional products in the vendor's portfolio you may be interested in, but also to strengthen your links with other users.
There may be opportunities for sharing bespoke development with other users to cover areas where the product is not being developed quickly enough. There will also be opportunities for influencing the vendor through these forums and potentially through being part of groups of like-minded customers.
Typically, the vendors will be looking for key vertical sectors to concentrate on and listening to what the customers need. In a mature market, the loudest customer voice is likely to influence the development spend.
Finally, expect some of the development spend to be in key areas of Microsoft integration, personalisation, and SOA (service-oriented architecture). These are three must-haves for an ERP system to survive against evolving end-user and partner demands in the supply chain. Most vendors already have plans in these areas.
The MS integration and personalisation will benefit end users by providing a familiar, easy to use interface and boosting the speed of data entry and reporting. And SOA, even if it may seem to be an over-hyped technology at the moment, is the way forward. If your ERP solution cannot communicate through web services you are likely to lose competitive edge in the supply chain.
If your ERP supplier is acquired, give the new owner the benefit of the doubt at first by listening and watching - it will soon become clear whether your ERP system has an evolution path that aligns with your business needs or whether you need to switch suppliers.
Copyright © 2007, Quocirca
Sponsored: Minds Mastering Machines - Call for papers now open