Belkin Easy Transfer Cable for Windows Vista
Does exactly what it says on the box
Review As the name implies, Belkin's Easy Transfer Cable for Windows Vista allows you to transfer your files to Windows Vista, easily. It'll help you to copy over all your files and settings from your shattered old XP PC to your shiny new Vista box.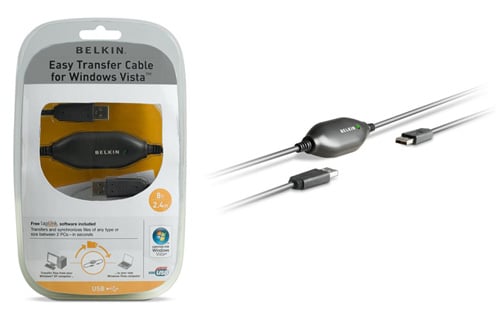 In the pack you get a two-headed USB cable with a soap-on-a-rope bulge in the middle housing the clever parts. You also get a CD containing the Windows Easy Transfer software for XP - you don't need anything additional for Vista, as it's included as standard.
First thing you have to do is load up the application on your XP machine - it's also best to check your computer is up to date as the Easy Transfer application will only work on machines running Service Pack 2.
Once you've got everything installed, then switch over to your new machine and start up Windows Easy Transfer - you'll find it in Start>Accessories>System Tools or just type 'transfer' into the Start menu's search box.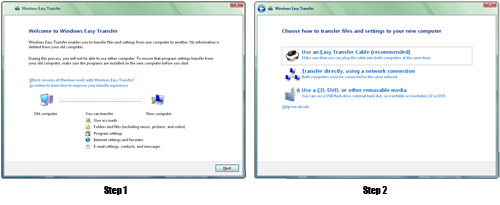 Click images for full-size screengrabs
The program will prompt you to close any open applications that might get in the way of the transfer, then ask you if this is your old PC or you new PC - choose new. You then just need to tell it you're using an Easy Transfer Cable and then sit back and wait for a connection from the other computer.