Storage virtualisation back on the menu
This time it's really fit for use, says DataCore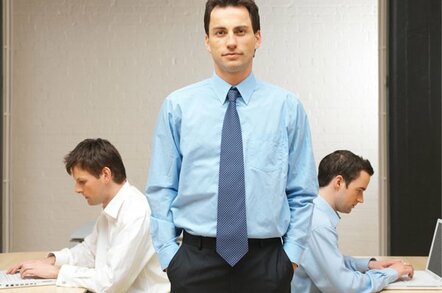 Storage virtualisation is finally going mainstream, DataCore Software has claimed, as it limbers up for a major new release of its flagship SANsymphony app later this week.
The new software - SANsymphony Enterprise Edition 6.0 - includes several significant features, such as virtual SANs, iSCSI/Fibre Channel agnosticism, continuous data protection, and QOS (quality of service) support.
DataCore CTO and chairman Ziya Aral described it as "the first half of our Virtualisation II strategy," and added: "It lays the architectural foundation for our future."
Storage virtualisation technology - which turns disk drives and arrays into a pool of storage blocks which can be reassembled, replicated, and mirrored into logical volumes on a SAN - has been around for several years. However, while it has had success in some niche apps such as data migration and disaster recovery, it has been seen as too complex for routine storage management.
Now, though, that appears to be changing. The advent of virtual server software, able to automatically provision compute resources, has got managers interested in doing the same with storage resources - and that's one of the things storage virtualisation can supply.
"We run DataCore in tandem with VMware and together they allocate resources as needed, where needed, over our IP and Fibre Channel networks," said Michael Gayle, IT director at Calvary Chapel and an early adopter of SANsymphony 6. "Instead of wrestling with hardware, SANsymphony has made storage a network utility - a service for our users and applications."
"The timing couldn't be better, as we see 2007 as the year storage virtualisation goes mainstream," added eponymous analyst Arun Taneja, of the Taneja Group.
To meet the needs of Calvary Chapel and others, DataCore and rivals including FalconStor, Softek (recently bought by IBM), and StoreAge (now owned by LSI Logic), have all been working on technologies such as thin provisioning - providing a server with a virtual volume that only takes up physical disk space as it actually uses it - and automated, self-optimising storage.
Aral said having already added the former in previous versions, it's the latter that is a key feature in SANsymphony 6.
"Many of the changes involved in the Virtualisation II platform are internal and will remain largely invisible to the user," he said. "What is readily visible, however, is a new level of transparency and integration, grouped operations, and automated management."
In particular, he highlighted automation and the ability to apply policies and operations to multiple storage resources in one go; virtual SANs which let sets of resources be assigned to projects or business units; and SAN agnosticism, which allows Fibre Channel and iSCSI SANs to be logically merged, with fail-over possible from one to the other. ®
Sponsored: Minds Mastering Machines - Call for papers now open