Torex Retail fraud investigation stool pigeon sings
Suspended chief exec reported own firm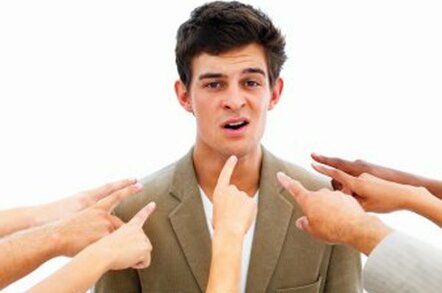 The identity of the whistleblower in the Serious Fraud Office's (SFO) investigation of software firm Torex Retail was revealed on Friday as its suspended chief executive.
Neil Mitchell told the Financial Times he had led a group of executives which had reported the firm to authorities. He said he would be seeking protection from Torex Retail under the 1998 Public Disclosure Act, which offers safeguards to whistleblowers. Mitchell was suspended on Wednesday.
The SFO raided three properties belonging to a trio of so-called "old guard" Torex executives, including ex-non-executive chairman Chris Moore, who stepped down when allegations came to light on Wednesday.
The Financial Times also reports that Neil Mitchell had alerted Torex's bankers to the accounting hole on 24 January. He told them the firm would be in breach of "at least one of the financial covenants" it had entered into as the debtor to a £190m loan syndicate.
The bankers responded by recommending an independent accounts review and said they "took comfort from the current chief executive and senior management team". The banks indicated they would not welcome Chris Moore regaining the reins, adding: "In particular...we do not want to see a reversion to the management structure that was in place before their [the current executive team's] respective appointments."
Concerns were raised about Torex's finances after it issued a shock profits warning on 26 January, despite having previously given no hint of problems to investors. Trading in the company's stock on the London Stock Exchange is suspended.
Torex Retail was spun out of the merger of healthcare software firms iSoft and the original Torex in 2004, and has borrowed and acquired smaller outfits aggressively. ®
Sponsored: Minds Mastering Machines - Call for papers now open