IBM eighty-sixes server chief
Er, make that 'Whitney retires'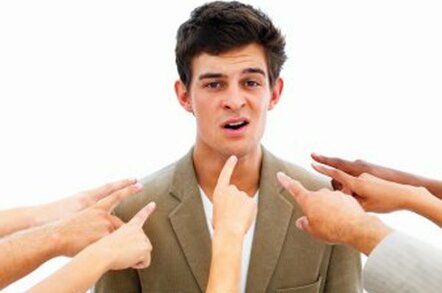 Exclusive IBM and x86 server chief Susan Whitney have parted ways, The Register can reveal.
Whitney a longtime and very powerful IBM executive has retired. Just two weeks ago, the executive told us "there is nothing to comment on" when we probed about her possible exit from the company. At that time, IBM said Whitney remained in charge of Intel- and AMD-based servers.
But, wouldn't you know it, Whitney has indeed bid Big Blue adieu this week.
"After 35 years with IBM (and working 3 college summers), I have retired from IBM," she told us.
In its most recent quarter, IBM showed no growth from its corporate hardware business, although x86 system sales did rise 7 per cent.
Our insiders claimed that IBM had "dismissed" Whitney, but her comment contradicts that assertion.
IBM's PR team has been little help clearing things up. It denied Whitney's departure last month and refused to comment about the matter today.
"Overall, System x performance has been pretty good," noted Illuminata analyst Gordon Haff said. "But there's a lot of pressure to do better even though they're doing pretty well overall. There's pressure to do better than merely 'good.'"
So the next System x chief faces a tall order.
While IBM's x86 server sales have been solid over the past couple of years, the company was late with a full embrace for AMD's Opteron chips and seems to have slipped from a technology point of view in its blade competition with HP, Haff said.
Before heading up System x, Whitney was VP of IBM's Server Group. She's been a member of IBM's worldwide management committee since 1997. ®
Sponsored: Minds Mastering Machines - Call for papers now open