Dell developing handheld games console
Gunning for Nintendo, Sony
Dell is gearing up to take on Nintendo's DS and Sony's PSP with a gaming-oriented handheld console of its own, the company has admitted. That said, it's keeping mum about the details.
Speaking last week at a Dell event in Spain, the company's head of gaming products, Abizar Vakharia, confirmed that the company has its eye in the direction of a gaming handheld, UK mag PCPlus reports.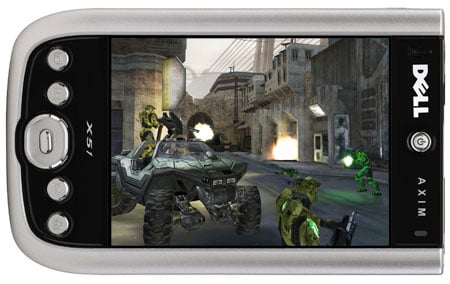 "You know, that's definitely one that's on the radar screen," he said, "but we have no plans to talk about anything today."
Dell would be going up against some stiff competition if it tried to enter the market, not something it usually relishes. Last year, for instance, it dropped out of the MP3 player arena after failing to dent the marketshares of leaders Apple and SanDisk.
Dell still offers a trio of Axim-brand PDAs, and it's possible it might pitch a fourth model as a gaming device now there are a fair few games available for Windows Mobile devices. Another option is a UMPC-like device. Since it would potentially run a full version of Windows, it could play an even broader range of PC-oriented titles. However, balancing those games' hunger for system resources and performance against the kind of battery life handheld console owners expect will prove an interesting challenge.
Sponsored: Minds Mastering Machines - Call for papers now open