Broadcom batters Qualcomm in IPR court
Qualcomm forced to lower high patent royalties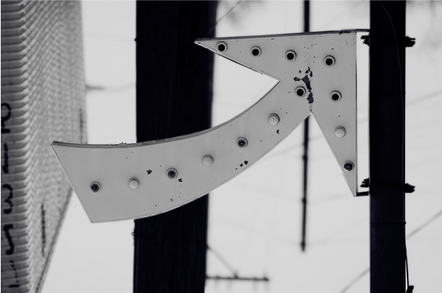 Broadcom has now won its second patent spat with Qualcomm in court, this time through a jury trial that lasted nine days, and had at its heart, patents associated with H.264, the new standard codec which comes out of the telecommunications community and the MPEG standards body.
What we find alarming is the fact that finally, at the end of the trial, Broadcom is able to tell us more clearly what the legal battle was all about, which is that the patent royalties that Qualcomm wanted to bill Broadcom turned out to be more than twice what the all other technology contributors to the standard require when put together.
It's all very alarming in that there was a patent pool put together for H.264, but it appears to include everyone that helped build the H.264 technology except Qualcomm. For instance, it includes Daewoo, France Télécom, the Fraunhofer institute, Fujitsu, Hitachi, Philips, LG Electronics, LSI Logic, Matsushita, Microsoft, Mitsubishi, Samsung, Sharp, Siemens, Sony, Toshiba and JVC to name but a few. H.264 technology is at the heart of devices like iPods, DVRs, set tops, DVD players and where video enabled, cellular handsets.
And the patent pool requests that for up to five million encoder decoder units sold OEM, the manufacturer pays 20 cents each, above five million units this falls to 10 cents each, up to a maximum of $3.5m, with that maximum rising gradually in later years to $5m.
Qualcomm felt that its two patents were worth over $8m from Broadcom alone. Which is interesting, because Microsoft has around 200 such patents and many of the CE manufacturers have even more. And yet of 160 total patents that were deemed essential, each of these companies warrant just a small share of the patent pool revenues (the split varies based on who has contributed the most technology).
There are two issues here, firstly that Qualcomm told the standards body that it would offer its technology on a reasonable and nondiscriminatory basis, and secondly that Qualcomm never joins patent pools and always pursues its IPR alone. And yet Qualcomm executives, as we meet them at events around the world, get annoyed that analysts go on about the "intellectual property" question complaining that we don't ask anyone else about it.
This type of practice is going to go away, in that most standards bodies have been bitten more than once and practice is gradually changing so the standards body will agree a price for the technology before taking an irrevocable decision to include it in any standard. But it hasn't gone away yet.
So does this mean that Qualcomm invented part of the standard that no one has decided to use except Broadcom, which is why it has suddenly gone after it with this suit, or is it that Qualcomm is discriminately chasing a direct rival on the patent, but no one else.
Either way it is a huge embarrassment for Qualcomm, and the company needs to drop its stance on this particular part of IPR and join the MPEG LA patent pool. Getting a standard of this type together takes an awful lot of effort and takes around a decade, and this type of thing just blocks its adoption.
Sponsored: Minds Mastering Machines - Call for papers now open