Fujitsu and union in jam over strike
Amicus wants, Fujitsu won't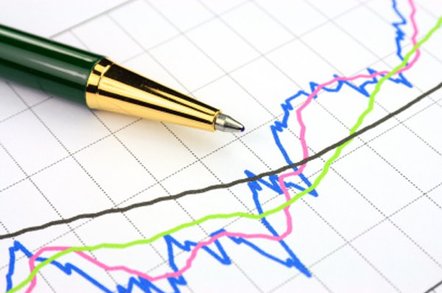 Fujitsu has declared that its dispute with Amicus, the UK's largest private sector union, has got stuck in the mud because it refuses to allow the union to represent IT workers who do not want their representation.
Approximately 100 staff have been out on a week-long strike at Fujitsu's head office since Monday over recognition, pay and contractual conditions. They joined in a rally in Manchester today with other unions - including the Public and Commercial Services Union - staging a country-wide strike of the civil service in the cause of their Public Service not Private Profit campaign.
Amicus has blamed Fujitsu for walking away from talks being managed by ACAS (the Advisory, Conciliation and Arbitration Service) and refusing to come back to the table to settle their differences.
"This is all designed to get the employer round the table," Terry Thompson, north-west regional organiser for Amicus, said today on his way to the rally. "We have made several approaches to the employer. We've had no response whatsoever."
However, a Fujitsu spokesman said: "We are in constant communication [with the union]. They are not being snubbed."
Yet the issue of recognition was stopping the talks getting anywhere, he conceded.
"Amicus want to represent everybody on the Manchester site and our point is that's an individual wish, and that anyone who wants to be represented by Amicus can, but not everyone wants to be represented by Amicus. It's an 850-person site and only 300 are in Amicus," he said.
Amicus is also striking over pay, an issue that Amicus has been fighting at Fujitsu since last April's annual pay review. Of about 10,000 employees at Fujitsu in the UK, "a majority of the workforce was probably given a rise less than inflation," after last year's review, said Ian Allinson, the Amicus senior representative at Fujitsu's Manchester office.
"In Manchester we had about 500 people who had their pay rise delayed six months to October," he said, "they blamed the union for not agreeing to what they wanted [to offer] straight away."
"People were expecting to get at least the level of inflation," he said.
An Amicus survey of salaries at Fujitsu found in 2005 that the average salary was £29,264, and the range was between £15,000 and £40,000.
In that same financial year, to the end of March 2006, Fujitsu Services Holding's operating profit before rationalisation costs was up 50 per cent in the to £153.7m. Employee salaries cost the firm £609.6m, split between 17,785 people across its international divisions. In 2002, when Fujitsu Holdings made a loss to equal last year's profit (-£151.2m), it paid 16,058 employees a roughly equivalent total of £562.4m in salaries.
Directors were paid £2.8m in the year to March 2006, more than twice the £1.2m that directors were paid in 2002. The highest paid director, who in 2002 received a sum gained "under long term incentive schemes" of £839,000, received £1.8m last year. ®
Sponsored: Minds Mastering Machines - Call for papers now open