Logitech FreePulse Bluetooth headphones
Wireless audio without the weight?
It's good to see the product's upgrade hasn't seen the disappearance of one of the previous set's most innovative features: a battery charger that can power up both the 'phones and the transmitter simultaneously. Two units, one charger, no hassle. Quite brilliant.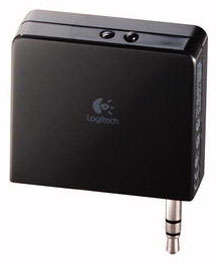 What is missing, however, is the automatic power-down feature. Before, the transmitter would switch itself off if it didn't detect a signal on the 3.5mm jack for 30 seconds or so. The new model may do much the same, but I waited more than three minutes and still the device didn't turn itself off. This may, in part, be why Logitech claims the FreePulse has a play duration of seven hours, an hour less than the old model - pretty much what I got out of them. It's likely the company's slimmed the battery in the headphones too, to help lighten the load.
The update has seen a shift from Bluetooth 1.2 to Bluetooth 2.0, though again the transmitter uses the A2DP (Advanced Audio Distribution Profile) Bluetooth add-on to send the stereo signal. Is there any benefit inherent in the switch? None that I can see. Trying out the FreePulse 'phones in the same location that I tried the Wireless Headphones for iPod, I couldn't use the new product any further from the transmitter than I could before.
If the wireless capability is no better this time round, at least the sound is. FreePulse brings Bass Boost technology and rather good it sounds too, though that's not to say the headphones are weak without it - they are not. I like the sound produced by the Wireless Headphones for iPod and Logitech's maintained the quality with the new 'phones.
Flaws? I did notice some momentary signal loss at times when the transmitter had just started transmitting, even though the 'phones were just a couple of feet away. These drops were few and far between, and I suspect they were environment-induced. At other times, out and about, I experienced no such problems.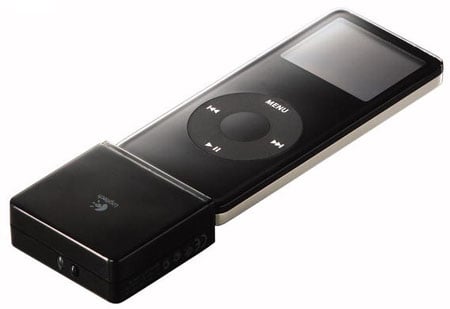 There's no way of controlling the iPod, of course. The other issue is an aesthetic one. The shiny black plastic of the transmitter shows off fingerprints and smudges like nothing else does. It's easy to wipe clean, though, and didn't show the micro abrasions that a first-generation iPod Nano or 5G iPod might.
Verdict
Logitech's FreePulse wireless heaphones are a great way of enjoying music on the move without getting tangled in wires. Likewise they're a splendid way of listening to sound sources that are too far away for a cable, like your TV, enabling you to watch in comfort without disturbing anyone else.
Sponsored: Minds Mastering Machines - Call for papers now open

Logitech FreePulse Bluetooth headphones
Wireless audio that's light on your head and light on your pocket...
Price:
$100/€100/£70 inc. VAT RRP