Microsoft in BlueJ patent U-turn
We didn't mean to do it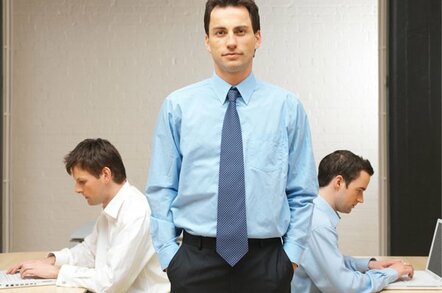 Microsoft has pulled a patent application for "Object Test Bench" in Visual Studio after it was accused both of copying the idea from the BlueJ community, and of filing the patent application in the full knowledge that prior art existed.
BlueJ is an integrated development environment for beginner Java developers, developed as a part of a research project at the University of Kent, and at Deakin University in Australia. It was developed specifically to help teach object orientation within Java to first year students.
Microsoft developed a strikingly similar tool back in 2005, and in May 2006 applied to patent it in the US.
Before the patent was filed, Michael Kölling, one of the developers of the environment, was very relaxed about the similarities between the two tools: "So have they copied us? I don't know. It could all be a great coincidence. And what if they have? Is it illegal? No, it isn't...Do I care? I don't care that they copied BlueJ - good on them, and good luck to them. But I care about attribution."
Once the patent application emerged, however, it was all a bit different, with Köling expressing fears for the future of the environment. But following an outcry from the BlueJ developer community, Microsoft has withdrawn its application to patent the software.
Visual Studio Express lead product manager Dan Fernandez writes on his blog: "The patent application was a mistake and one that should not have happened. To fix this, Microsoft will be removing the patent application in question. Our sincere apologies to Michael Kölling and the BlueJ community."
Kölling told El Reg "I am very happy that Microsoft has withdrawn the patent application. It is very unfortunate that they filed such an obviously unmerited application in the first place...but it also shows that there are individuals within Microsoft who 'Do The Right Thing' and try to play fair with the academic community."
He adds that the whole debacle might just have undermined Redmond's attempts to cosy up to the academic community. ®
Sponsored: Minds Mastering Machines - Call for papers now open