Software company fails to prove it wrote its own software
No experts in sight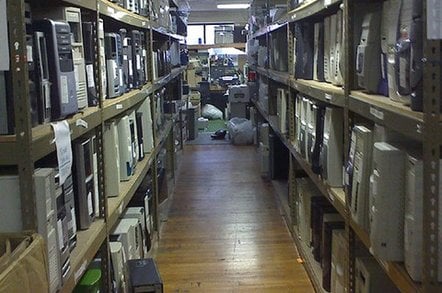 A dispute between two software houses remains unresolved after the Court of Appeal refused to rule that one company definitely did not copy the other's software. The ruling does not mean that copying did take place, though.
In an unusual case centring on a software development outsourcing contract, a development company pulled out of an agreed mediation process in order to seek a court order which declared them innocent of copying the other company's technology. The court had to make its decision without analysing any of the software involved.
It lost that case and has now also lost its appeal against the original judgment. "I am being asked to make a declaration that software, which I have not seen, does not infringe any copyright in another software product which I have not seen and in respect of which copyright has not been demonstrated," explained the original trial judge.
Point Solutions was commissioned by Focus Business Solutions to do some outsourced contracting work on Focus's market leading software, Goal. Both companies make software for the creation of electronic application forms in the financial services sector.
After it won the Focus contract, in April 2001, Point began to develop its own competing software, called Acuo. When Point began to win work for which Focus was also bidding, that company asked for the return of the copies of its software.
A year later Focus wrote to Point asking it to prove that it had not copied its software when building its new product. The company had had a similar disagreement with a former partner company, Synaptic. "What has happened between Focus and Point Solutions is strikingly similar to what has happened between Focus and Synaptic," wrote Frank Murray, chief technology officer at Focus.
"As a result of this and particularly the speed at which you have launched a competing product, I am sure you will understand that I need confirmation that you have not undertaken any copying of Focus' software and solutions," wrote Murray. "I strongly suggest that before you reply, that you give serious thought to what constitutes copying. Indeed, Synaptic failed to understand that copying covers more than just literal code copying, it also covers, for example, the use of the structure of the product as a 'springboard' in producing your own product."
The dispute rested on the fact that Point had had access to Focus's source code in the course of its contract work and was able to see how the software was put together. The two companies agreed to appoint an independent expert to analyse each company's source code and decide whether or not copying had taken place.
In August 2003 the companies agreed on a person and a process for this mediation. By the following March Focus had produced a technical primer for the expert, though much more slowly than had been anticipated, and Point had produced none at all. Point suddenly withdrew from the process, blaming Focus's slow progress.
Point then began its lawsuit seeking a declaration of non-infringement of copyright. Perhaps the most unusual aspect of the case was that both companies agreed to proceed without an expert witness to analyse the actual software. The court's decision, then, had to be made without any direct evidence on the software programs themselves.
Sponsored: Minds Mastering Machines - Call for papers now open