'Sir Cliff cost us copyright battle' - Motown boss
Plain talking
Interview Keith Harris says the poorest people in music, musicians, will be the losers if the EU fails to extend copyright on sound recordings - and he says the music industry should have chosen a better figurehead than Cliff Richard.
Harris is one of the best known figures in the British music business. A former general manager of Motown, and Stevie Wonder's manager for 30 years, he set up the MusicTank forum at the University of Westiminster four years ago. He recently took on the job of director of performer affairs at collection society PPL.
Along with fellow manager Peter Jenner (interviewed here) - both have chaired the International Music Managers Forum - Harris is a driving force for change. He's been responsible for getting the industry to think the unthinkable (such as legalise P2P) and had some forthright views on copyright terms extension for sound recordings, and other issues, when we caught up with him at Midem in Cannes this week.
Were you disappointed there wasn't more public support for extending copyright on sound recordings? When the issue was raised, it was all about Cliff Richard, and no one wants Sir Cliff to get richer...
In my opinion the record industry has absolutely made a rod for its own back. We've not really endeared ourselves to the public over the years.
And journalists have found it easy pickings in terms of creating a story about the big bad record company out to get as much money as possible. And you know, a lot of that is because of the way the industry has operated.
The more you get artists who are dissatisfied - and in many cases they're entitled to be, given the way deals have worked out financially - the more that reinforces that view. But it's lazy journalism a lot of the time because if you just knock the record company and support the artist, you're always going to win.
Where the industry's at fault is that we haven't really taken any steps to explain the issues.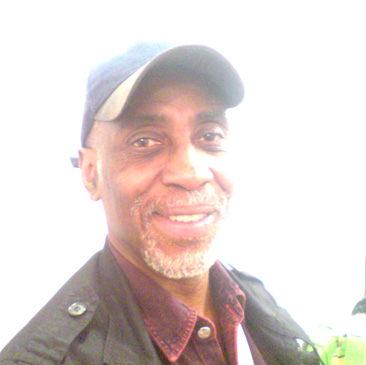 Steve Wonder's manager, MusicTank chair Keith Harris
Now it so happens that Cliff was one of the people gutted first, if you like, he became the voice of the campaign. To some extent the industry was foolish for not preparing the case with somebody else, who needs the money more, but is going to be hit by exactly the same rules.
One example I'd like people to think about is that Cliff in his early years used an orchestra called the Norrie Paramour Strings. They did all the EMI stuff from the late 50s to the early 60s. Now these session players could use the money as well. What financial position are they in?
Even if it's only 500 quid a year to them that's a significant amount of money. So in rubbishing Cliff, everyone forgets about the behind-the-scenes players. I saw a poster for Jet Harris of The Shadows a couple of weeks ago in some lounge in Amersham - it's these guys who get cut off as well after 50 years. That can't be right. How can it be that someone can come up to you and basically take away your life's work and say "you've had enough".
But then if people haven't made money out of that sound recording after 50 years, why do they need more?
What do you mean, "haven't made money out of that sound recordings after 50 years"? Of course you've made some money, but look at it a different way.
Peter Blake did the cover of the [Beatles] Sgt. Pepper's album, but the only reason that cover is famous is because it was the cover of Sgt.Pepper's. When Sgt.Pepper's goes out of copyright in a few years, all the people who played on that, the composers, their rights stop. Peter Blake's don't.
I thought cover art was 25 years...
No, it's life plus 70.
It just seems weird to me. The only reason the cover was brought into being was because of the music, but the people who created the music lose their rights.
Sponsored: Are DLP and DTP still an issue?