PSI sues IBM in mainframe emulator spat
Unfair, monopoly, anticompetitive, predatory, FUD, etcetera...etcetera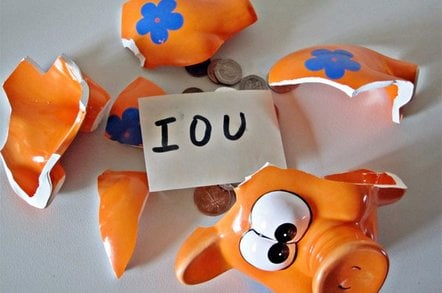 Platform Solutions Inc (PSI) the mainframe emulator maker, has come out fighting in its legal battle with IBM, alleging all manner of anti-trust abuses in a suit announced today.
IBM last month filed a patent infringement suit against the Sunnyvale, Calif. upstart. It sought a "judicial declaration that its refusal to license patents to PSI and its refusal to license IBM software for use on PSI systems is not anti-competitive and does not violate the antitrust laws". So it seems that Big Blue got its retaliation in first, in anticipation of today's legal salvo from PSI.
PSI has ported the mainframe systems architecture developed by Amdahl to Intel's Itanium chip. Set up in 2003, the privately-held company is backed by Blueprint Ventures, Goldman Sachs, Intel and others.
PSI says it provides the only viable alternative to IBM in the mainframe marketplace. And it accuses the company it wants to emulate in so many ways of fighting dirty to preserve its mainframe monopoly.
According to PSI, IBM has ditched its "practice of licensing intellectual property on reasonable and non-discriminatory terms...What IBM is trying to do here would be the equivalent to a hypothetical situation in which Microsoft had monopoly power in the markets for both PC's and PC operating systems and then refused to license Windows to HP, Dell, or other PC manufacturers to maintain and sustain its monopoly position." Christian Reilly, PSI veep, said in a statement (pdf). "IBM's predatory business practices have affected our company, but PSI's open mainframe computers have been well received by customers who value us as the only alternative supplier in the marketplace."
The companies will fight it out in the United States District Court for the Southern District of New York. ®
Sponsored: Minds Mastering Machines - Call for papers now open