Motorola makes Linux breakthrough with RIZR Z6
Could gain a headstart on low-cost smartphones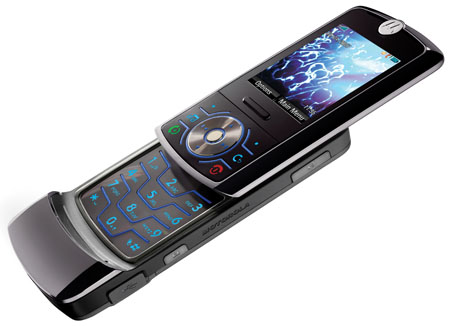 Motorola's first Linux handset for the US market, the RIZR Z6, is also likely to be the first in the industry to run an "open" operating system - Linux, Symbian OS or Windows on a single- rather than dual-processor architecture.
This shows that Linux is making significant improvements in its suitability to be an operating system for mobile devices, and could give Motorola a significant headstart in the battle to create low power, low cost smartphones.
It is also significant that Motorola said it had worked closely with Microsoft in the creation of the handset. This was primarily to allow it to sync with PCs running Windows Media, but indicates the gradual softening of Microsoft's attitude to working proactively with non-Windows platforms, as well as its growing closeness to Motorola.
The RIZR will run Windows Media with its digital rights management to support 3G and EDGE downloads. In most smartphones there is a baseband processor running a real time OS for basic tasks, mainly signal processing, and a separate applications processor with the complex OS. While dividing control and data functions is usual in all types of network devices, it adds cost, complexity and power consumption for mobile devices.
MontaVista, Motorola's long time Linux supplier for phones, has been working for several years to add sufficient real time determinism to its Mobilinux software stack to enable single processor phone designs. It seems it has made the breakthrough of boosting Linux to support functions such as voice processing and modem control, for which its real time capabilities were previously inadequate.
Other companies are working on alternative approaches. Infineon (in conjunction with FSM Labs), Jaluna, and Trango have all worked on virtualisation software and real time overlays to split a mobile phone's physical resources between multiple operating systems, but none has gained a product deal as yet.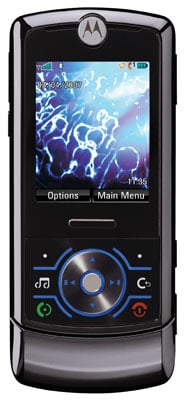 The RIZR Z6, demonstrated at the CES show and expected to ship by mid year, is said to be based on Freescale's i.MX31 system-on-chip, one of the first to use the ARM11 core. Motorola will also add a new, faster Linux user interface, called JUIX (pronounced "juice").
As Linux becomes more mainstream in cellphones, many players are seeking to address its user interface shortcomings, notably Nokia, which has become a Linux convert of late, and Access, the Japanese browser maker that acquired Palmsource and is adapting the well-liked Palm UI for mobile Linux.
Copyright © 2007, Faultline
Faultline is published by Rethink Research, a London-based publishing and consulting firm. This weekly newsletter is an assessment of the impact of the week's events in the world of digital media. Faultline is where media meets technology. Subscription details here.
Sponsored: Minds Mastering Machines - Call for papers now open