Five-day strike to hit Fujitsu
They don't like it up 'em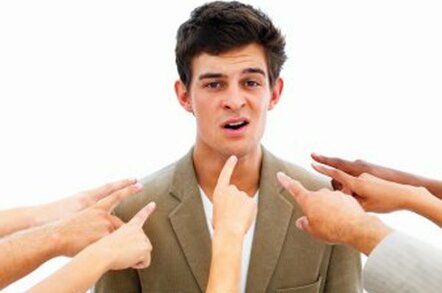 Members of the Amicus union have balloted for a five-day strike Fujitsu's Manchester office, which supports its government customers.
The ballot was held following a "successful" two-day strike last week, when "hundreds" of members downed tools in protest at pay, recognition, relocation and redundancy arrangements, the union said.
The Department of Constitutional Affairs, the Department of Work and Pensions, the Home Office, and HM Revenue and Customs are among customes supported by Fujitsu in Mancheste.
A spokesman for Fujitsu said that the number who went on strike was more likely just over a hundred, while customers where unaffected because cover was supplied from other offices.
Ian Allinson, senior Amicus representative at Fujitsu, said he expected "hundreds" to strike again on the balloted five days, between Monday 29th January and Friday 2nd February.
The last strike had not changed Fujitsu's negotiating position, said the Fujitsu spokesman. Talks hosted by the Advisory, Conciliation and Arbitration Service had failed, with both parties accusing their adversary of refusing to budge.
Ten groups of Amicus members at Fujitsu leafleted the firm's offices in Bristol, Crewe, London, Solihull, and Stevenage, while they were striking last week.
Fujitsu's HR director, Roger Leek, has sent a letter to staff, giving the company's spin on the dispute, according to Allison. Fujitsu declined to reveal its contents.
"It said how reasonable they were. It was pretty turgid stuff, making out we were trying to ruin the company, which is a bit rich - a lot of us have been there longer than the management," he said.
"We got the company rattled. It has never responded to a campaign before. They were shocked at the level of involvement," he added.
Union members also leafleted customers, including Marks & Spencer, and leafleted the offices of the HMRC in Manchester jointly with the PCS, - the Public and Commercial Services Union - which has also been striking, about working conditions brought on by new working practices.
Allinson said his branch had received hundreds of pounds in donations to support its strike fund and dozens had the picket the Manchester office and joined a rally last Thursday.
A meeting that Fujitsu had called to invoke disciplinary procedures against Allinson had been cut short, he said. ®
Sponsored: Minds Mastering Machines - Call for papers now open