Apple to charge for 802.11n Mac enabling software?
Want faster Wi-Fi? Then cough up
Apple is to allow owners of Macs equipped with 802.11n Wi-Fi adaptors to take advantage of the next-generation wireless technology, but it's going to charge punters for the privilege, it has been claimed.
According to unnamed sources cited by troubleshooting website MacFixIt, Apple plans to charge a penny less than $5 for software that will switch on 802.11n in a range of recent Mac releases.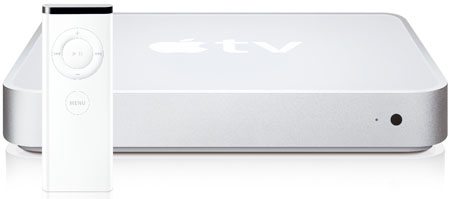 Apple launched the first 802.11n-equipped Mac last autumn. Apple brands its Wi-Fi products AirPort Extreme, and buyers of last September's updated iMacs spotted 802.11n-capable adaptors within their new machines. Since then, updated MacBooks, MacBook Pros and AirPort Extreme add-in cards have been found to support 802.11n.
Of course, it's a pre-standard version of the wireless technology, which has yet to be finalised and ratified. That's not expected to take place until the end of the year, but the specification is considered close enough to the final version for a range of companies to say they'll ship 802.11n equipment this spring. Intel, for example, will incorporate the technology into the next version of its Centrino platform, 'Santa Rosa, due Q2.
Last week at Macworld Expo, Apple announced its AppleTV iTunes-to-TV box and a new AirPort Extreme base-station. Both will feature 802.11n, it said.

Right now, current Macs are limited to 802.11g. Presumably the patch will come in the coming months to allow Mac owners to take full advantage of the AppleTV. It will likely have to update the products' firmware again later in the year to incorporate any changes made to the final 802.11n spec. ®
Sponsored: Minds Mastering Machines - Call for papers now open