Intel's Flash cache module wins PCIe thumbs-up
Stage set for Robson's Centrino debut
Intel's 'Robson' Flash cache module for Windows Vista notebooks has won the approval of the PCI SIG, the organisation behind the PCI Express interconnect standard, it has emerged.
PCI SIG approval usually comes as a product enters the last stretch before its release, in this case the anticipated Q2 debut of 'Santa Rosa', the next generation of Intel's Centrino platform. Intel plans to offer Robson, a PCI Express x1 connected Flash memory module, to notebook makers as an optional extra.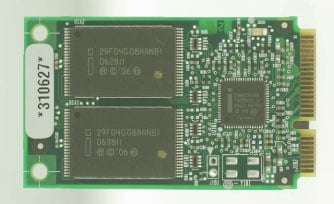 Robson will be used by Windows Vista to store frequently accessed data from the hard drive, a technique Microsoft calls ReadyDrive. Using Flash memory means the data can be retrieved not only more quickly than it can from a hard drive, but also at a lower energy cost, boosting battery life.
That's Intel's pitch. Hard drive vendors are pushing HDDs with integrated Flash memory, again to be used as a fast-access cache by Vista. Earlier this month, Seagate, Samsung Hitachi and Toshiba formed the Hybrid Storage Alliance (HSA) to promote the use of such hybrid drives. Samsung is also pushing solid-state drives as the convergence of the HDD and Flash, but it's going to be some time before so-called SSDs match the capacity and price of even hybrid drives. ®
Sponsored: Are DLP and DTP still an issue?