Penguin lays an Opteron low-ender
Thinned for the HPC herd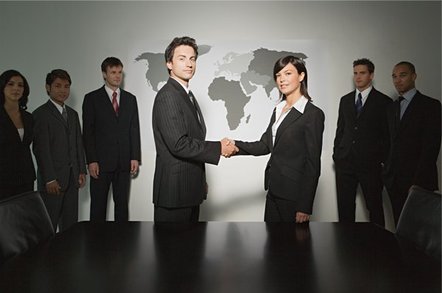 Penguin Computing has dished out its lowest-end Opteron box to date, billing the system as the no frills answer for high performance computing customers.
The two-socket Altus 600 runs on 2000 Series Opteron chips from AMD and takes up just 1U of rack space. It boasts up to 64GB of memory, two SATA hard drives, an Nvidia nForce Professional 3600 chipset and SATA-II storage controller, dual Gigabit Ethernet ports and two PCI Express x16 slots.
Even with all that gear, Penguin reckons that the Altus 600 is as basic as basic gets.
"Typical rackmount servers are designed to address the needs of the enterprise market and include features that are frequently unnecessary in an HPC cluster environment," the company said in a statement. "The Altus 600 has been tailored to deliver all the key features that HPC users running complex simulations need, such as strong performance and speed with the dual-core AMD Opteron 2000-series processors, and with the least amount of overhead for HPC applications compared to general purpose Linux servers."
A look over Penguin's product line shows that the Altus 600's biggest claim to fame is the two disk drives. The rest of the company's low-end Altus gear ships with four drives standard and a bit more on the PCI Expansion slot front.
At $1321, the 600 also comes in about $100 cheaper than Penguin's previous lowest end system. Have at your own compare and contrast here. ®