Samsung preps ultra-slim music player
Nano nobbler?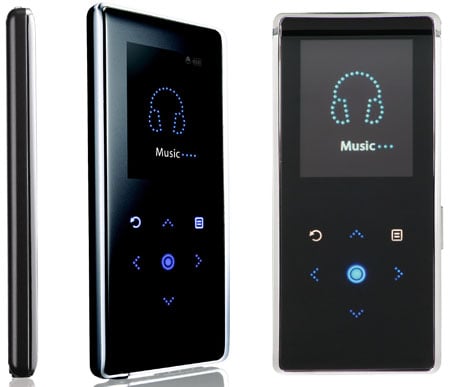 CES 2007 Samsung will in March ship its next attempt to out-Nano the iPod Nano, a Nano-wide 7mm-thick music player sporting a 1.8in OLED screen. It's clearly got LG's Chocolate phone in its sights too: Samsung's K3 has blue-backlit touch-sensitive controls.
The K3 is essentially Samsung's K5 - launched in Europe last September - without the slide-out speaker. In addition to music, the K3 will show photos and has an FM tuner on board. It'll play MP3, WMA and WMA DRM audio files.
How long for? Up to 25 hours, Samsung claimed.
Samsung also promised an new, Bluetooth-enabled version of its now-shipping T9 media player. The 2GB and 4GB device has a 1.8in LCD screen, and in addition to handling a range of audio, video and photo formats will also play Flash games. To that, the T9B adds support for the A2DP wireless stereo audio standard.
The T9 and T9B offer up to 30 hours' audio and six hours' video playback, their manfacturer said.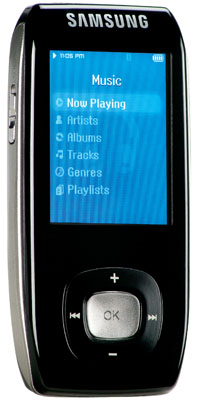 The K3 will ship in the US in March, in 2GB, 4GB and 8GB versions. Like the T9, the T9B will ship in black and purple colour schemes. Pricing for each player was not disclosed. ®
Read our complete CES 2007 coverage at Reg Hardware