Gigabit audio to run on Ethernet
But who wants hundreds of simultaneous sound channels?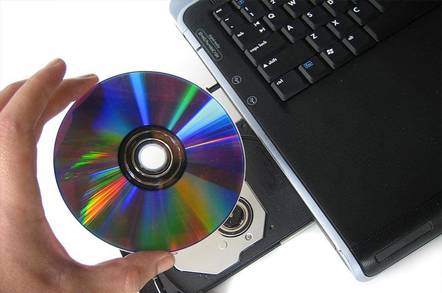 Cirrus Logic is developing Gigabit Ethernet audio chips, with the aim of sending hundreds of uncompressed audio streams over the wire at the same time.
The chips will supercharge the company's existing CobraNet audio networking technology, and enable heavyweight audio users to aggregate as many as 600 or 700 professional-grade sound channels onto a single connection.
"The current generation uses 100Mbit/s switched Ethernet, and allows 64 channels in and out of each network node - many facilities now want bigger networks though," said CobraNet marketeer Steve Bassett.
He added that sites for Gigabit audio networks could include theme parks, where each ride or attraction can have many different audio channels to add sound effects, theatres with many on-stage microphones to cater for, and residential or office buildings distributing incoming audio to media players.
"The Gigabit generation also supports a 192kHz sample rate at 32 bits per channel for professional audio," he said.
Cirrus Logic co-developed its Gigabit audio technology with a number of partners, including QSC, which makes professional-grade audio equipment, and Gibson Guitar, which has a big interest in digital audio and recently announced a digital HD audio version of its classic Les Paul electric guitar.
"Gibson is a strategic development partner, it has a long musical history and created its MaGIC technology [a low-latency digital audio protocol for Ethernet] several years ago for use in studios," Bassett said. "CobraNet was more for commercial audio distribution, but with the Gigabit generation we are converging the two protocols."
CobraNet runs over standard Ethernet alongside other protocols, and synchronises the nodes on the network so that audio packets can be transferred accurately without buffering, according to Bassett.
He said that moving to Gigabit Ethernet required Cirrus Logic to develop new audio modules and chips capable of decoding the CobraNet protocol ten times faster than before. OEMs will get reference designs from Cirrus Logic in the coming months, with the first Gig-capable audio products expected late this year or early in 2008. ®
Sponsored: Minds Mastering Machines - Call for papers now open