On-the-fly disk defragmenter claims a first
Automatic clean-up tool uses only spare cycles, says Diskeeper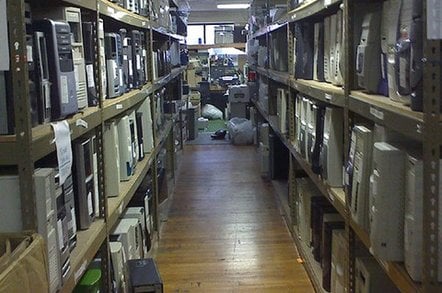 Diskeeper claims the 2007 version of its disk defragmenter is the first to run automatically and in the background - most defragmenters, such as the one built into Windows, have to be manually activated or set up as a scheduled job, and run when the system is quiet.
The innovation, according to Diskeeper engineer Ergun Kazali, is multitasking technology that works below the level of the operating system's scheduler, detecting when there are spare CPU cycles and using them to defragment the hard disk on the fly.
"People had assumed scheduling the defragmenter was satisfactory, but as disk size grows and large enterprise systems having so many other background processes, such as anti-virus scanning and snapshots, there's never a time when it's quiet enough to schedule a job," he said.
He said that the new technology in Diskeeper 2007, which the eponymous company calls InvisiTasking, doesn't even have a priority, as Windows multitasking can still let a low-priority task pre-empt a high-priority one. The result, he claimed, is software that defragments a system automatically, detecting and removing fragmentation as it appears.
No matter how closely Diskeeper has worked with Microsoft in the past - formerly called Executive Software, it helped develop the Windows APIs for moving data around the disk transparently and wrote the Defrag utility in Windows 2000 - the fly in the ointment is likely to be Microsoft's acquisition of Winternals, whose Defrag Manager is one of Diskeeper's main competitors.
Defrag Manager already has the ability to use spare cycles by only running when the system is idle, although this is not as sophisticated as InvisiTasking. Diskeeper does have a patent pending on InvisiTasking, but whether this will slow down the Redmond crew, with their intimate knowledge of Windows, is another matter.
Kazali noted that Diskeeper will add InvisiTasking to its OpenVMS defragmenter too - the Diskeeper software started out on VAX/VMS, some 20 years ago - and said that the company has also had enquiries from other software developers, interested in using the technology for other background tasks.
Diskeeper 2007 costs £23 for a home PC and from £285 for a Windows server. ®
Sponsored: Minds Mastering Machines - Call for papers now open