Bandwidth bottlenecks are Flushed Away
Aardman broadens its transatlantic links.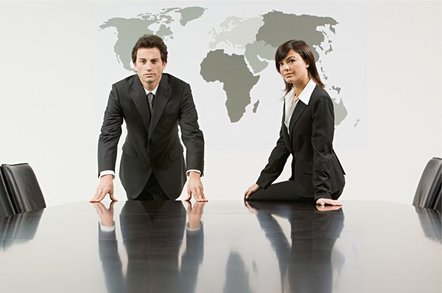 Aardman Animation, the British studio which co-produced Flushed Away with US-based DreamWorks, has decided it needs more transatlantic bandwidth to support ever larger file tranfers. It has upgraded its Internet connection from 4Mbit/s to 10Mbit/s, and also upped the links between its sites in Bristol to 10Mbit/s.
Best known for its very British creations Wallace and Gromit, Aardman now collaborates more and more with North American studios - it is currently working on a US version of Creature Comforts for CBS, for example, and is halfway through a five picture deal with DreamWorks.
"The majority of the data to be transferred is film shot digitally, plus audio files, stills, documents and so on," said Paul Deane, Aardman's IT boss.
So while Creature Comforts USA uses Aardman's traditional Plasticine-based animation technique, called claymation, the digital frames are then sent to the film's director at CBS in Los Angeles.
The company also uses transatlantic connections to supplement its own computer graphics capabilities with additional CGI skills and technology. "We have two co-productions with companies in Toronto," Deane said.
He said Aardman uses file replication software on top of the 10Mbit/s link. Called Repliware, this makes more use of the available bandwidth by adding lossless compression and ensuring that only file changes are transmitted.
"We can keep up to 70GB of data in sync a day between here and LA - you can't do that on 10Mbit/s alone," he noted.
The bandwidth upgrade, which came from Aardman's existing network provider ntl:Telewest, was a painless process, according to Deane. "They did us a good deal," he said. "What we're buying is 1:1 contention plus 1:1 upload and download - it flatlines at 10Mbit/s up and down."
He added that Aardman has a backup strategy ready as well - putting a hard disk on a plane, still one of the fastest ways to transport data. ®
Sponsored: Minds Mastering Machines - Call for papers now open