Vendors partner to promote Flash-fitted hard drives
Calling Vista-running Centrino laptop makers...
Hitachi, Samsung, Seagate and Toshiba have come together to promote hard drives with integrated Flash caches, the better to persuade notebook manufacturers in particular to choose their offerings rather than rival technology from Intel.
Windows Vista incorporates drive management code, dubbed ReadyDrive, that can take advantage of a hybrid, Flash-fitted hard drive to cache frequently accessed data. A similar system, ReadyBoost, can use Flash cards and USB keys for the same purpose. ReadyDrive's more laptop-centric, and Intel plans to offer 'Robson', a standalone Flash cache for regular HDDs, as part of the next major incarnation of Centrino, 'Santa Rosa'.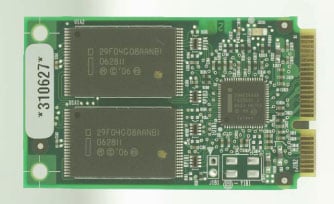 Fortunately, for Hitachi, Samsung, Seagate and Toshiba, Robson is an optional Centrino component, not a mandated one, so they can pitch against it, offering hard drives with integrated Flash caches as a cheaper alternative to standalone cache and hard drive.
Either way, the benefit is faster start-up and application-launch times, and quicker recovery from sleep. There could be a power saving too, boosting battery life, and the four hybrid-HDD partners - collectively the Hybrid Storage Alliance (HSA) - also stressed the reliability advantage: since the hard drive is used less frequently, even if it's only by a small amount, it will have a long lifespan. ®
Sponsored: Fast data protection ROI?