Industry vetted for school portals
Only 10 deemed worthy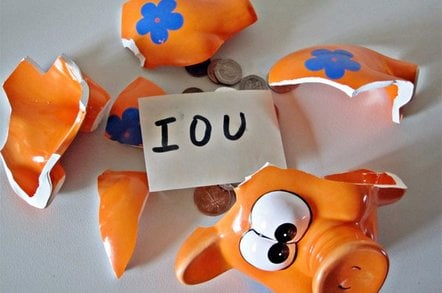 Ten education suppliers have been given permission by BECTA, the procurement quango for education, to sell learning portals to schools and colleges.
Like other framework agreements under EU rules, the Learning Platform Services Framework, allows buyers to spend large amounts of money at a whim with vetted suppliers without going through the whole, lengthy, EU-directed procurement process every time.
BECTA had intended to get as many suppliers as it could on the list of those recommended as suppliers of learning platforms, which are web-based areas in which teachers can tailor the curriculum to the needs of individual children.
Of 119 suppliers that expressed an interest last May, only 10 where deemed capable of doing the work and only 14 made the final shortlist. A BECTA spokeswoman was not able to explain why so few made the final list, though she did suggest some had withdrawn.
Frameworks are designed to circumvent EU rules that impose a lengthy procurement process, by putting a bunch of suppliers through the mill and then listing them as pre-approved. BECTA said this framework would also let schools know which suppliers could be trusted to do a decent job on a learning platform.
But a spokesman for RM Plc, a £263m supplier in the framework, said learning platforms were normally sold as part of larger projects, with education materials, network and hardware infrastructure, software for pupils to use in the classroom and so on. These bumper modernizations were increasingly being tendered by a single Local Education Authority for a host of schools at once.
"[The learning platform] we are building is not being solely offered through this framework, so it will go back to being part of a major bid," he said.
The learning platform framework, therefore, might be redundant, and used merely as an accreditation.
However, Gerard Toplass, managing director of Azzurri Education, a £30m supplier of systems to schools, said he expected learning platforms to be sold separately in all but those schools that are being built from scratch.
Most of the 10 suppliers in the platform framework only did business with LEAs and large groups of schools, said Toplass. Only two, including Azzurri, supplied smaller groupings and individual schools. He expected the framework would be used.
David Wimpress, director of Netmedia Education, said that with links to 42 LEAs and five regional broadband providers to schools, he had probably sold more learning platforms than anyone else.
And he said: "Without exception the business we've done has been discreet learning platform services and not part of a larger contract."
"It will probably continue that way because it's such a specialized requirement," he said.
The exceptions might be as part of Building Schools for the Future, where groups of schools would rekitting their IT sytems from scratch.
The other suppliers awarded positions in the platform framework where Etech Group, Fronter, Pearson Education, Ramesys, Serco Ltd, UniServity and Viglen.®
Sponsored: Minds Mastering Machines - Call for papers now open