Samsung launches HSDPA slider phone... again
Ultra Edition 13.8 arrives in Europe
Samsung has launched its ultra-thin 'super 3G' slider phone in Europe for the second time this year, having first touted the 13.8mm thick handset back in August this year. It's Samsung's first phone with Google search and Mail pre-installed.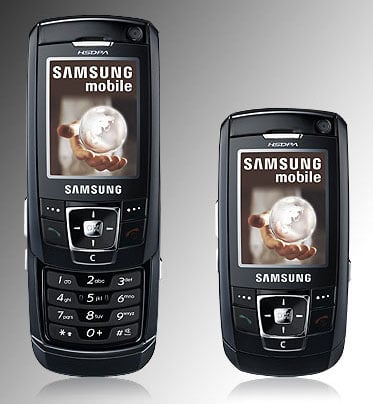 The SGH-Z720 - aka Ultra Edition 13.8 - incoporates a 1.8Mbps-capable HSDPA radio that will also connect across GSM, GPRS, EDGE and 3G networks. The handset also boasts a three megapixel camera with autofocus, and a 2.1in, 240 x 320, 262,144-colour screen.
The 80g phone measures 10.5 x 5.1 x 1.4cm. It has a MicroSD slot for memory expansion, and Bluetooth for headset connectivity. ®
Related review
Sponsored: RAID: End of an era?