Nintendo denounces Wii Remote lawsuit
'Without merit,' claims videogames pioneer
The class action lawsuit launched in the US this week against Nintendo is entirely meritless, the videogames pioneer has claimed. The lawsuit alleges Nintendo breached its own product warranty by shipping its Wii games console with a Remote wrist-strap that breaks even when used as directed.
In a statement, Nintendo said that, even before hearing of the lawsuit, it has already "taken appropriate steps to reinforce" the correct way to use the Wii console's wireless Remote, and it had made a commitment to replacing broken Wii Remote wrist-straps with "stronger replacement wrist straps".
"We believe the lawsuit to be completely without merit," the company said, according to a GamesIndustry.biz report.
Last week, Nintendo announced it would replace broken wrist-straps free of charge. It also said it would provide free replacments for Wii owners who are simply "worried about the wrist strap".
The company claims that Wii consoles shipped from early December already come with a Remote fitted with the new, thicker wrist-strap.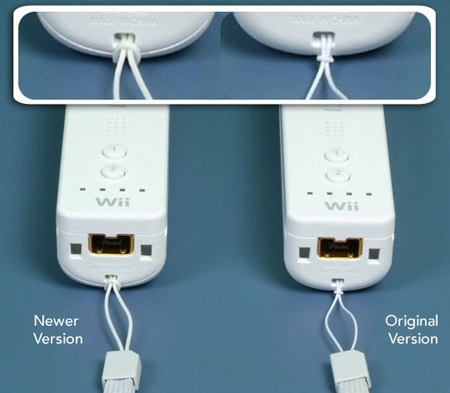 Since the introduction of the Wii in the US on 19 November, web has played host to a torrent of gripes from irate Wii fans who claim to have been unable to restrain their Remotes. Tales of broken TVs and windows, of damaged ceilings and walls, and even of physical injuries to fellow players and innocent bystanders have become commonplace.
That prompted the class action lawsuit, filed earlier this month by US lawfirm Green Welling. Ton of cash being the motivation? We couldn't say, but the lawfirm certainly hopes to put the boot into Nintendo. ®
Sponsored: Minds Mastering Machines - Call for papers now open