Time to denationalise the software monopolies
From utility to commodity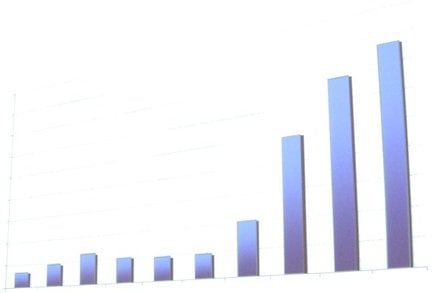 Analysis As PR stunts go, Sun Microsystems' Blackbox trailer park computing launch this autumn wasn't bad. Sun pumped up some rather dull AMD Sun servers by unveiling a black, spray-painted, branded shipping container that could be crammed with Sun storage and server devices.
Sun director of web technologies Tim Bray summed up the spirit of the event, saying it wasn't about the identifiable market, but the concept: "I'm glad we built it, because it is just totally drop-dead fucking cool." While people debated where you'd use such a device – the corporate car park or an oil delta - the trick worked and everyone from bloggers to trade publications and the national press covered trailer park computing.
For Sun, it was the epitome of chief executive Jonathan Schwartz's dream for utility computing. The definition of utility is questionable, but utilities are - generally - boring things that are invisible to the end-user and become available to the consumer at the flip of a switch.
Utility computing is Silicon Valley's latest uber trend. Beneath the talk of software as a service (SaaS), Linux on 32-bit servers, and infrastructure management is a belief that powerful and productive systems can be delivered, and charged, as if they are electricity or the telephone service.
While SaaS and Linux are certainly changing the landscape, they are the latest manifestation of a trend that has been snaking its way through computing for years: to make IT a more standardided, repeatable and a more controllable process.
Utility, though, was realised at an infrastructure level years ago, with the rollout of PC and server software and middleware. That means modern-day, utility based computing is already here. The goal now is liberating that infrastructure from the control of the few who built it for the benefit of business users, by turning it into a genuine commodity that is open to competition on pricing and supplier choice.
As with the denationalisation of electricity and telephone monopolies in Europe and the US, though, the transition to commodity faces an uphill battle that will see incumbents try to crush the start-ups using politics and economies of scale.
Business is a rich killing ground for utility and commodity computing. They bring consistency, predictability and choice to products and pricing, and end single vendor lock in.
The market certainly needs it. Big vendors have built their business selling software licenses and hardware that customers don't really need and can't really use. It was irony, indeed, when Microsoft chief executive Steve Ballmer joked with delegates at a Microsoft conference he didn't – or couldn't - use all the features in the Siebel customer relationship management (CRM) software that Microsoft uses.
Talk about coals to Newcastle. Siebel with other CRM vendors got a bad name during the 1990s for being difficult to install and use, and for stuffing software licenses down the customers' throats. The birth of Salesforce.com can be traced back to this dark time. Microsoft, meanwhile, is renowned for confusing and confounding users using a matrix of server, client, client access, and volume licenses.
Sponsored: Minds Mastering Machines - Call for papers now open