Samsung SGH-Z560 'super 3G' phone
Broadband clamshell
When closed, the Z560 acts like a dedicated digital music player. On its outer face are lit brush-touch keys for fast-forwarding, rewinding, pausing, and stopping music. The pause/stop key doubles-up as a hot key, activating and deactivating the media player without the need to open folders or fumble with menus. A one-inch external TFT screen also plays visuals to accompany what you're listening to. Although it does have embedded dual speakers, these hardly deliver the "great open 3D stereo sound" claimed by Samsung. For half-way decent sound quality you're better off using the bundled ear bud headphones.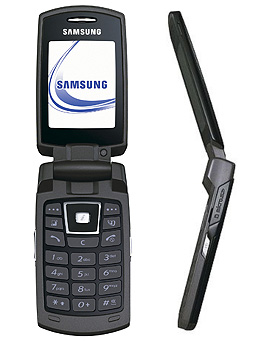 The Z560 can play MP3, AAC, AAC+, e-AAC+ and Real file formats, but for a multimedia phone, the digital imaging offering seems a tad undercooked. It packs a two megapixel camera, with a typical 4x digital zoom, but no flash. It does have auto focus, but this increases shutter lag and means many shots will pass you by - although this can be partially overcome by using the burst mode. In short, you won't be hanging Z560 pictures on the wall, but they'll more than suffice for sharing via web galleries or email.
Using the Z560's abundance of menu options is made easy by an icon-based home navigation window, which feeds into logically ordered nested menus. Menu items are large and bold, and remain legible even in direct sunlight. The same goes for dialled numbers, which are displayed large enough for even the most optically challenged user to read. Call quality itself is clear and crisp.
One irritation with navigation is that the selection button sits in the middle of points-of-the-compass direction keys, and is flush with these, making it easy for fat fingers to hit enter by mistake.