Christmas comes early for IT supplier
Capgemini unwraps profit present from UK.gov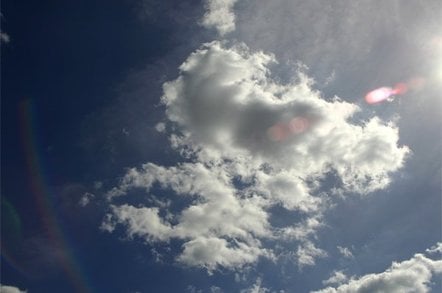 Profits from its contract with HM Revenue and Customs (HMRC) are providing Capgemini with an early Christmas present, according to a member of the Committee of Public Accounts
The costs of HMRC's outsourced IT programme, known as Aspire, have spiralled to £8.5bn, against the £3.5bn planned when the contract was awarded in December 2003, parliament's Committee of Public Accounts heard.
In the first year, the cost of the 10 year contract with Capgemini reached £539m, against an estimated spend of £385m. Capgemini's profits are expected to rise from £600m to £1.2bn.
But the committee heard in evidence on 18 December that the costs have risen due an increase in service requirements from the newly-formed department.
"You've had your Christmas present in terms of profits," committee member and Swansea West MP Alan Williams, told David Boulter of Capgemini.
Boulter, chief executive officer of Capgemini Aspire, said the growth in spend was likely to continue. HMRC acting permanent secretary Paul Gray said he was satisfied with the level of profit margin and that Capgemini was providing a good service.
"I am certain this is providing value for money," he said.
Bishop Auckland MP Helen Goodman asked whether the increase in costs indicates that the public sector should develop more inhouse skills. Gray told the committee he didn't accept that because the value had gone up the department should bring the contract inhouse. However, he confirmed he was ensuring that the department's staff have better skills.
Gray was questioned about the £37.5m transition costs, paid to Capgemini when it replaced the department's previous suppliers, EDS and Accenture. EDS estimated that its transition costs would have been £4.4m if it had won.
He confirmed that a National Audit Office report found that £37.5m is significantly lower than the industry benchmark.
He also said if the department had not paid this sum, the incumbent suppliers would have been in a very strong position to re-win. Gray added that transition costs were one area from which the department could draw lessons and act differently in future.
This article was originally published at Kablenet.
Kablenet's GC weekly is a free email newsletter covering the latest news and analysis of public sector technology. To register click here.
Sponsored: Minds Mastering Machines - Call for papers now open