Second time lucky, Check Point marries intrusion prevention firm
Feds raise no objection to second bride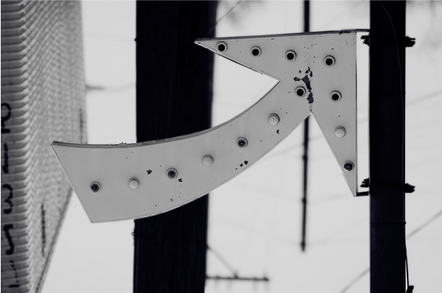 Check Point Software has agreed to buy threat prevention firm NFR Security for around $20m. The deal, announced Tuesday, is expected to close by the end of the year.
NFR, established in 1996, is based in Rockville, Maryland, and has 22 employees. Its flagship product is a piece of intrusion detection and prevention software called Sentivist. As well as blocking (or at least warning about) incoming hack attacks, the product boasts features that can defend against zero-day attacks, anomaly exploits, malicious code, backdoors, command tampering, polymorphic buffer overflows, and more.
Israel-based Check Point tried to buy into the intrusion prevention market before, but it dropped its $225m for Sourcefire in March after objections from the FBI and Pentagon were heard by the Treasury's Committee on Foreign Investments. FBI and Pentagon officials took exception to letting foreigners acquire sensitive technology used to protect them from hacker attack.
The acquisition of NFR is free of these national security concerns and has already been approved by regulators.
Post acquisition, Check Point plans to add NFR's technology to its existing portfolio of firewall, VPN, and security management product. Check Point will also offer stand-alone security products by unifying NFR's product line with its InterSpect internal security gateway kit.
"This acquisition is an important step in Check Point's leadership strategy to continuously raise the level of security available to enterprises for protecting their mission-critical networks. It is part of our focus on two primary layers: network security as our core platform and our recently announced expansion into data security," Check Point founder and chief executive officer Gil Shwed said.
In related news, Check Point upped its bid to acquire Protect Data, the holding company for mobile security firm PointSec Mobile Technologies, on Monday. The revised bid values Protect Data at $625m (SEK 4,314m) compared to the previous offer of $586m (SEK 4,152m).
The offer is subject to the agreement of 90 per cent of Protect's shareholders, as well as regulatory approval. Protect Data shareholders will have the festive season to make up their mind on the deal after the offer was extended until 8 January. ®
Sponsored: Minds Mastering Machines - Call for papers now open