OGCbs could double savings
Up 71% already from 2003-04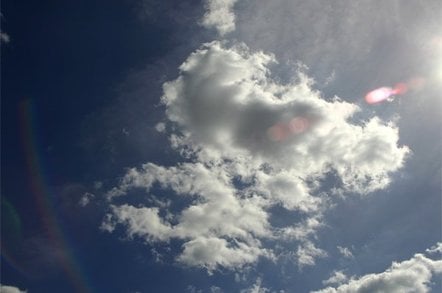 OGCbuying.solutions has provided a big increase in savings in the last two financial years, but could do even better according to a National Audit Office (NAO) report
The NAO says in a report published on 14 December 2006 that OGCbs, achieved value for money savings of £412m in 2005-06, up 71 per cent from 2003-04. It has the potential to increase this figure by up to £660m; but this will require a step change in its performance.
OGCbs is an executive agency of the Office of Government Commerce that provides procurement services to the public sector. The report, Assessing the value for money of OGCbuying.solutions, shows it has made a strong contribution to the cause.
The majority of prices paid by its customers are lower than average public sector market prices, and it has increased its customer spend by 150 per cent over the past four years. Also, using OGCbuying.solutions saves public sector organisations significant operational costs by avoiding the need to let and manage individual procurement contracts, says the NAO.
It says there is significant potential to further increase value savings. Given its potential to exert significant buying power.
OGCbs should aim for its prices to be in the lowest 25 per cent of public sector prices. This could be achieved by: securing a commitment to larger volumes from customers when letting new framework agreements; reviewing its prices more regularly with suppliers; using e-auctions where applicable; and minimising the cost to suppliers of dealing with OGCbs.
There is also scope to increase customer take-up: by consulting more with customers to ensure that products and services meet their requirements (63 per cent of central civil government and 73 per cent of wider public sector customers did not consider that OGCbuying.solutions consulted them enough); by further improving its website; and by providing clearer information to non-customers.
In addition, it could improve the performance of its suppliers by getting more feedback from customers and by developing its supplier performance monitoring.
Sir John Bourn, head of the National Audit Office, said: "OGCbs has made good progress in enabling public sector organisations to achieve good value for money in the procurement of goods and services. But it could do much more by improving its performance. This would be helped by greater co-ordination of the many public sector bodies carrying out procurement activities."
Currently, central government spending through OGCbs represents only 5 per cent of central government procurement spending. For the wider public sector the figure is under 1 per cent.
This article was originally published at Kablenet.
Kablenet's GC weekly is a free email newsletter covering the latest news and analysis of public sector technology. To register click here.
Sponsored: Minds Mastering Machines - Call for papers now open