Cambridge Soundworks readies iPod-friendly speakers
Version for Creative Zen players ships today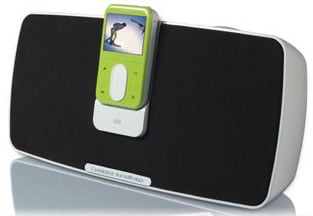 Creative Technology subsidiary Cambridge Soundworks will next month ship a version of its PlayDock speaker set for Apple's iPod. The company began shipping a version of the product for Creative's Zen digital music players today. Creative is the company that famously declared war on the iPod. Nowadays, if you can't beat 'em, join 'em.
The $200 PlayDock Zen and PlayDock i run off either the mains or batteries for portability. Cambridge Soundworks said the speakers are set for wide spacial imaging, and there's a built-in sub-woofer to boost the bass output.
Each PlayDock ships with an infra-red remote control unit. They're magnetically shielded so they can be placed near a CRT TV or monitor, and contain TV-out ports to allow video content stored on either Zen or iPod to be played on the small screen. There's a telescopic aerial on the back to improve reception of FM tuner-equipped Zens.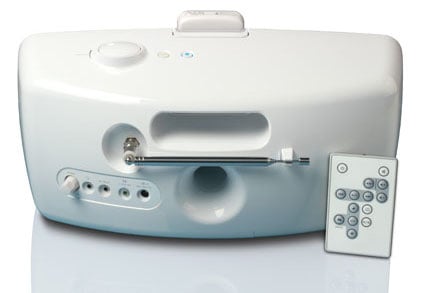 The PlayDock Zen works with the Zen Vision:M, V and V Plus players. The PlayDock i will work with the 4G and 5G iPod, iPod Mini and iPod Nano. ®
Sponsored: Are DLP and DTP still an issue?