Nintendo sued over alleged Wii Remote patent violation
Point and click
Nintendo has found itself on the receiving end of a lawsuit alleging the company ripped off a US patent that California-based plaintiff Interlink Electronics was granted back in February 2005 as a result of a September 1997 application.
Interlink's patent, 6,850,221, details a "trigger-operated electronic device", which is only one aspect of Nintendo's Wii Remote, which Interlink claims contains its technology. Another is the Wii's pointer functionality, which Interlink maintains is covered by its patent too.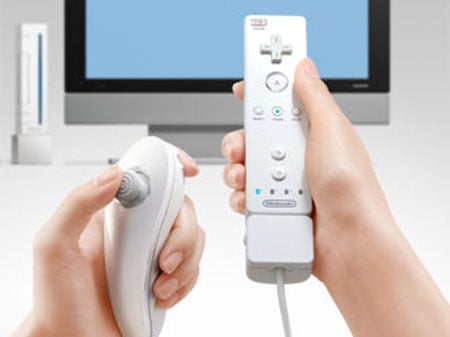 Interlink's device also has a suitable sensor to determine where on the screen the controller is pointing and to detect trigger presses. Interestingly, Interlink saw the gadget more as a mouse alternative than a videogames console controller.
Trigger-fitted devices go back well beyond Interlink's filing. As Kotaku, which broke lawsuit story, notes, the Nintendo 64 has a trigger on its controller released in September 1996, a year before Interlink filed to have its idea protected as a patent.
However, the pointer element may be harder to defend.
Whatever, Interlink wants a jury trial, it said in documents filed with the US District Court of Delaware on 4 December. It's after damages and a ban on Nintendo's allegedly infringing products. ®
Read Reg Hardware's review of the Nintendo Wii here
Sponsored: Minds Mastering Machines - Call for papers now open